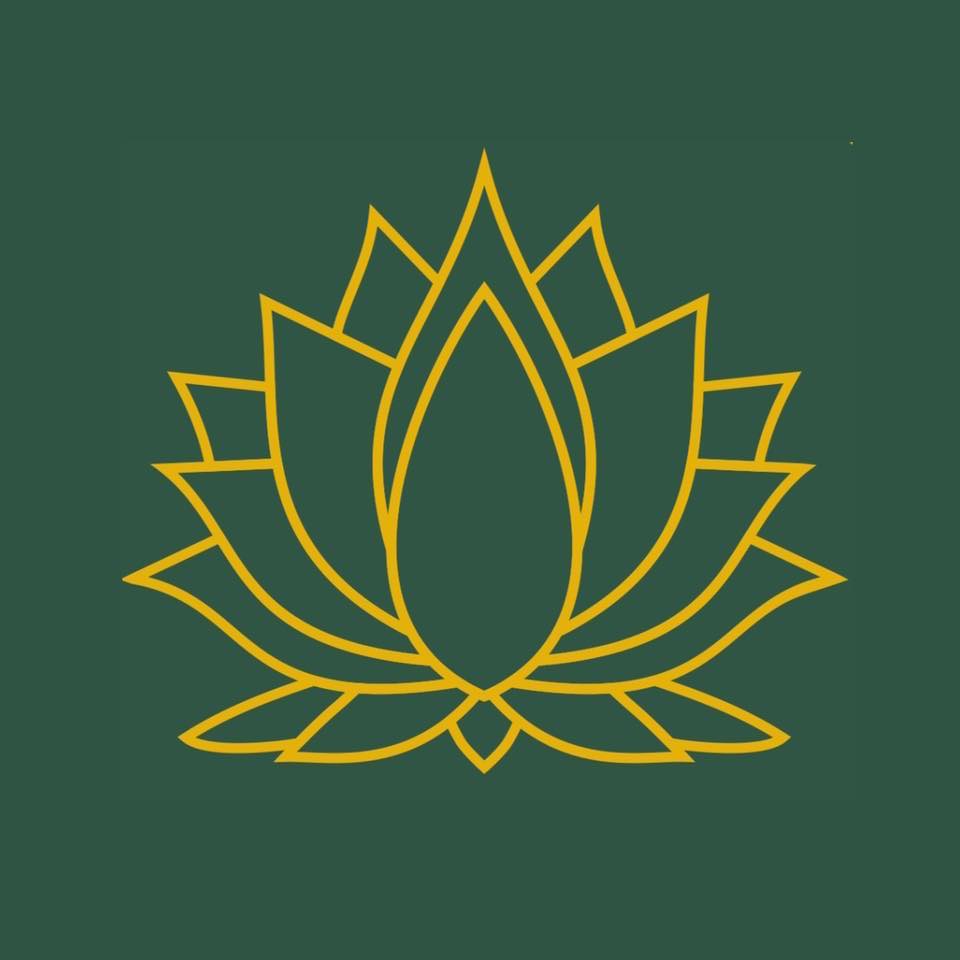 Đóa Sen Vàng Restaurant Take pride in pure vegetarian dishes. Only from the simple, fresh and safe ingredients, the Golden Lotus Chef has deftly created vegetarian dishes rich and attractive in color, no less attractive than royal cuisine. With familiar tofu ingredients together with creativity and ingenuity, we can turn tofu into a variety of delicious dishes that are equally nutritious. One of them is a vegetarian tofu dish - a dish with a pretty and evocative name. Not only that, this dish is a combination of many different ingredients to create a very personal taste. The best thing about this dish is that the pieces of tofu have been transformed into beautiful little "sack", which has created the attraction not only with your baby but also older members in the family. I also feel very excited. The vegetarian hot pot dishes still delicious thanks to the vegetables and roots for water. Food is frugal but not bored by the full range of mushrooms. Attaching the hairstyle is a good, beautiful color that is good for health, especially good for those who intend to lose weight. The careful choice on the source of safe food to the meticulous in each recipe, Golden Lotus is more delicate and different. . Because we always think only vegetables, roots, fresh fruit bring sweet sweet, bold, delicious food, just good quality food. Our differences do not stop there, but it is reflected in the mind of the chef in each new dish, ensuring the perfection of taste, presentation and nutrition. In the era of delicious delicacies, Vegetarian Golden Lotus will show you the charm and advantages of it "eat full without stomach, strange mouth, frugal and more friendly direction"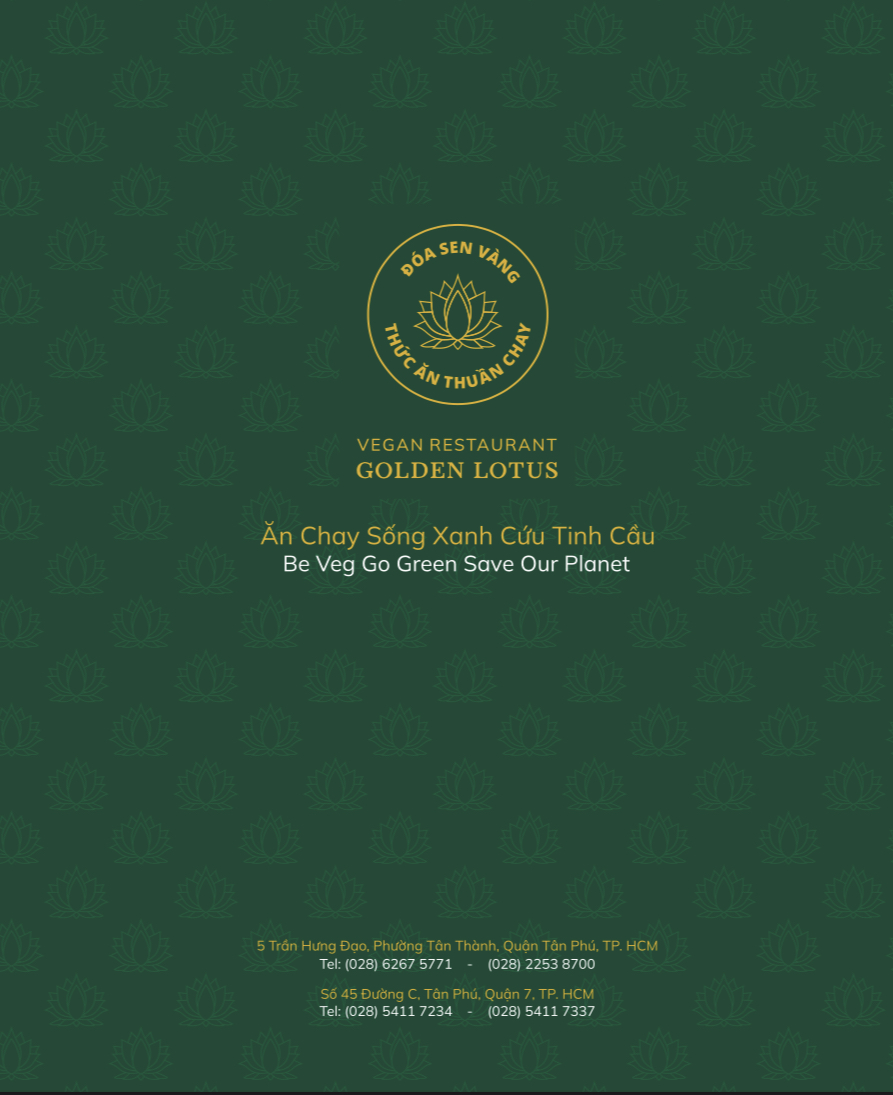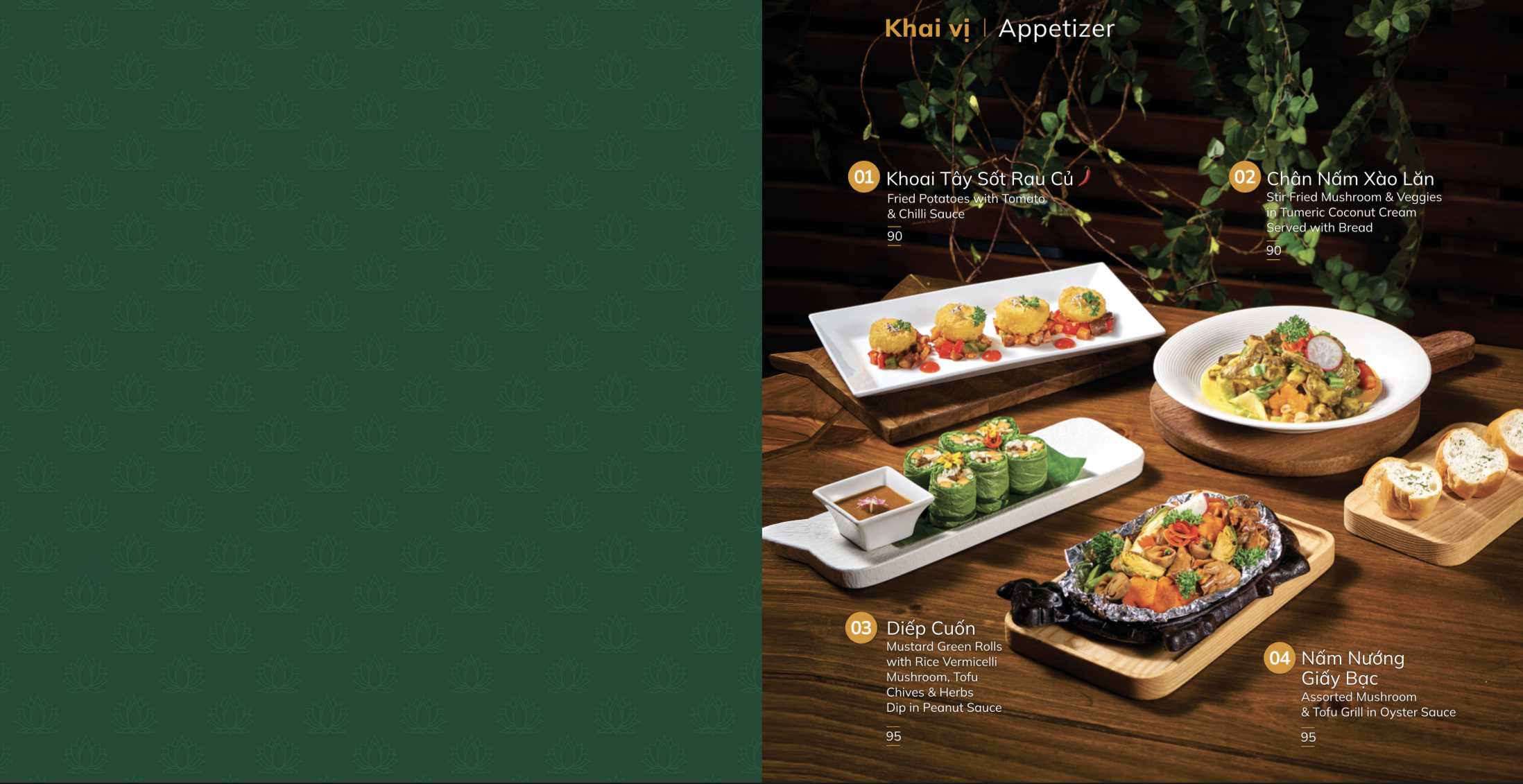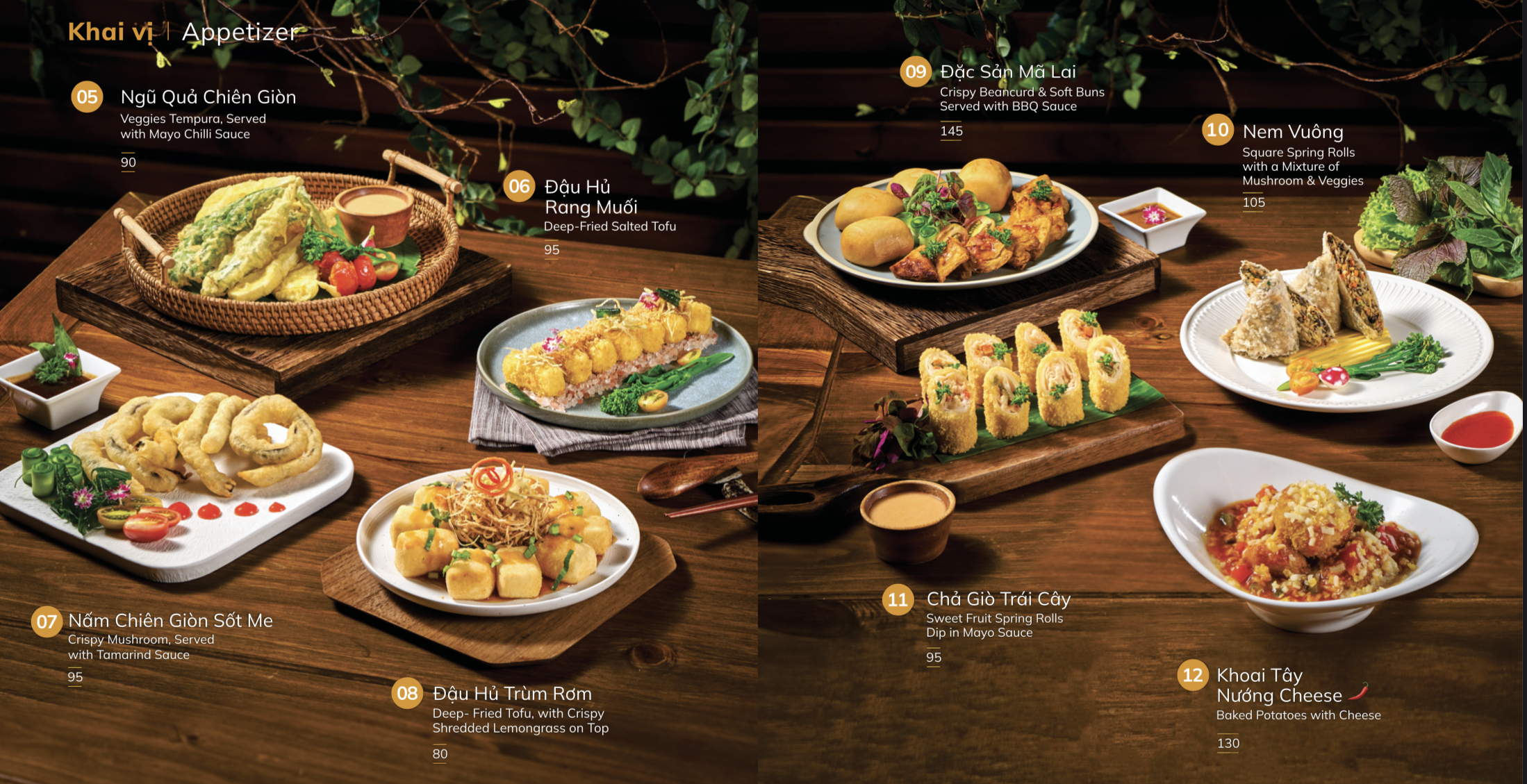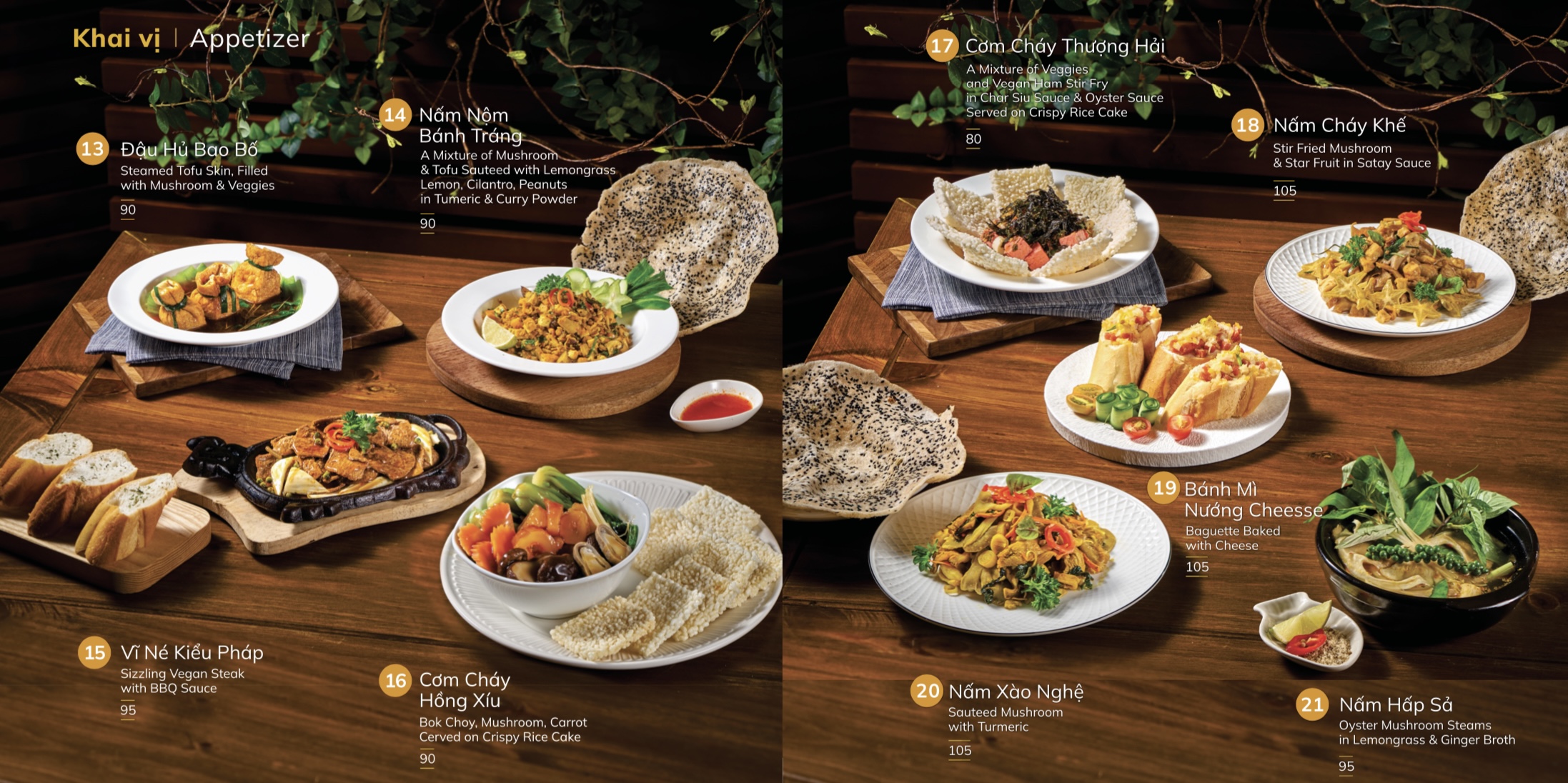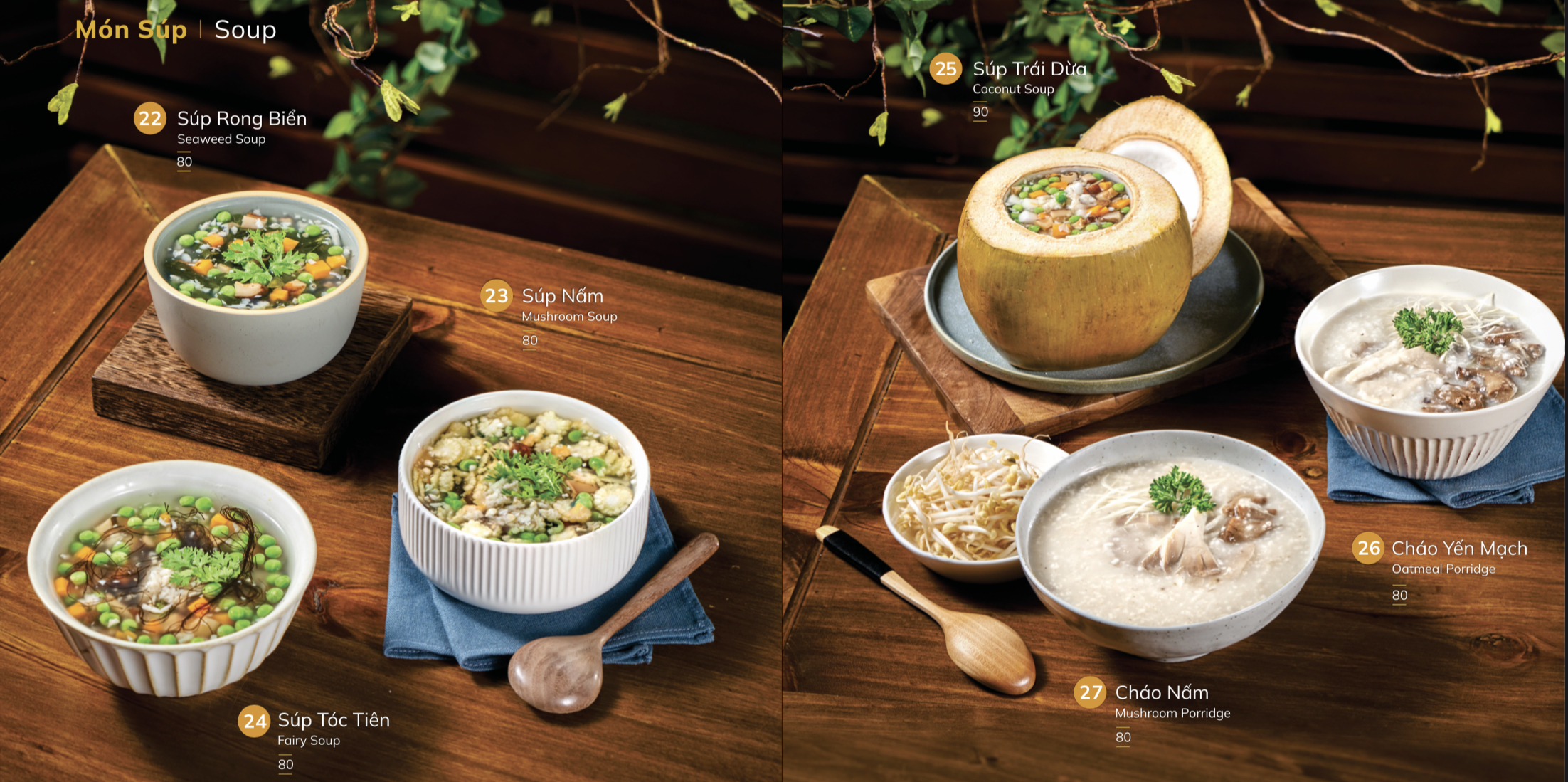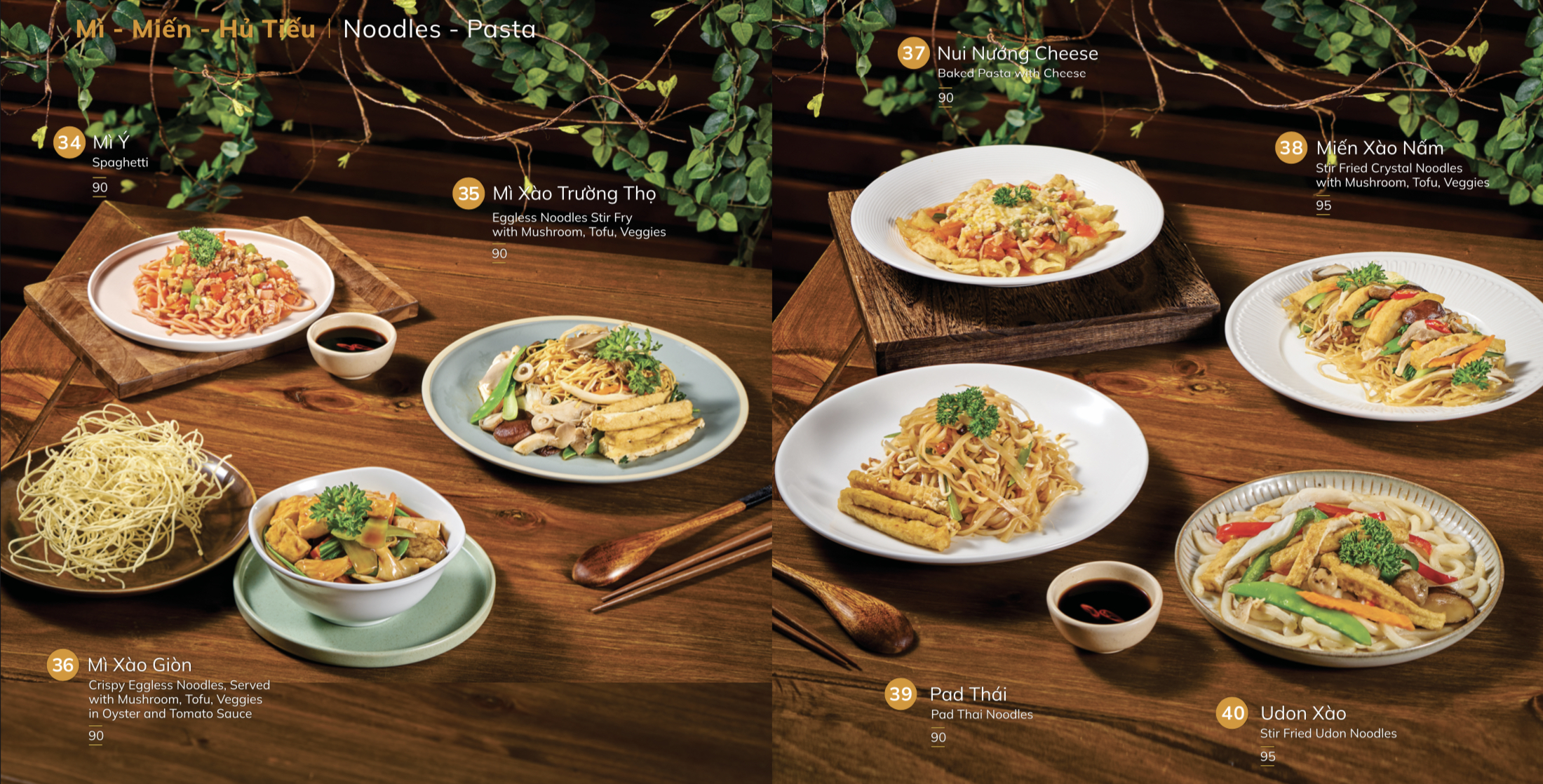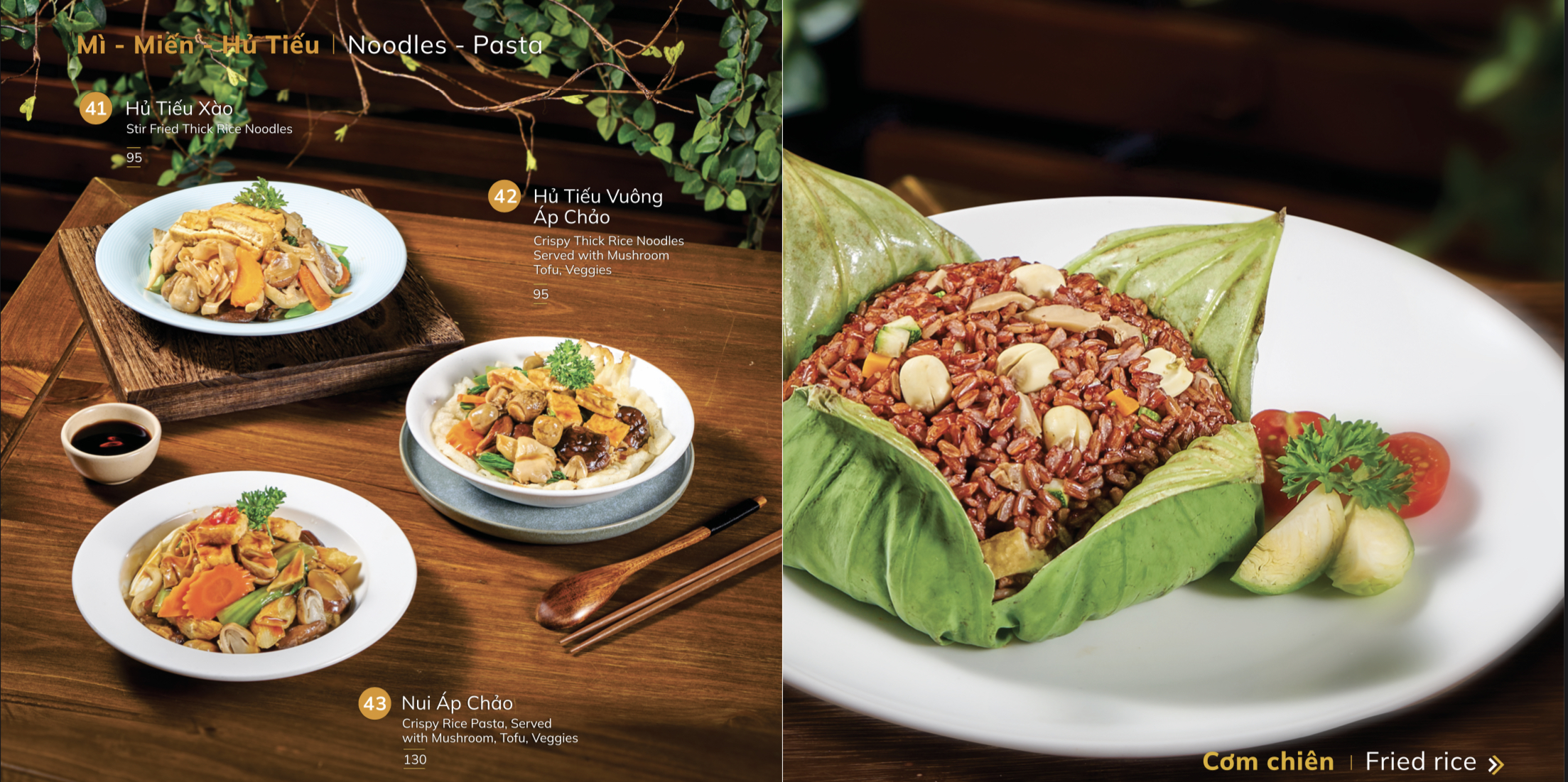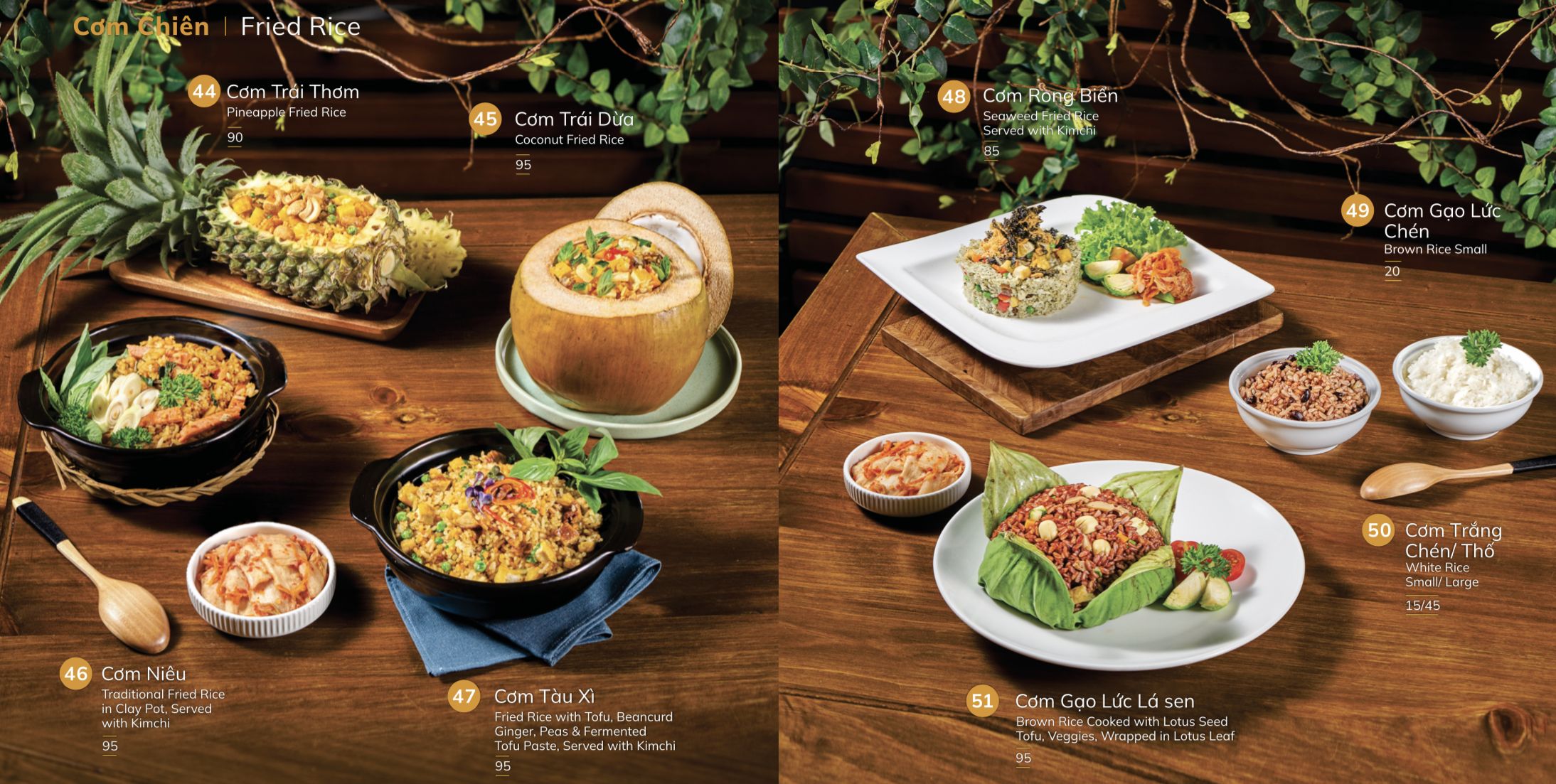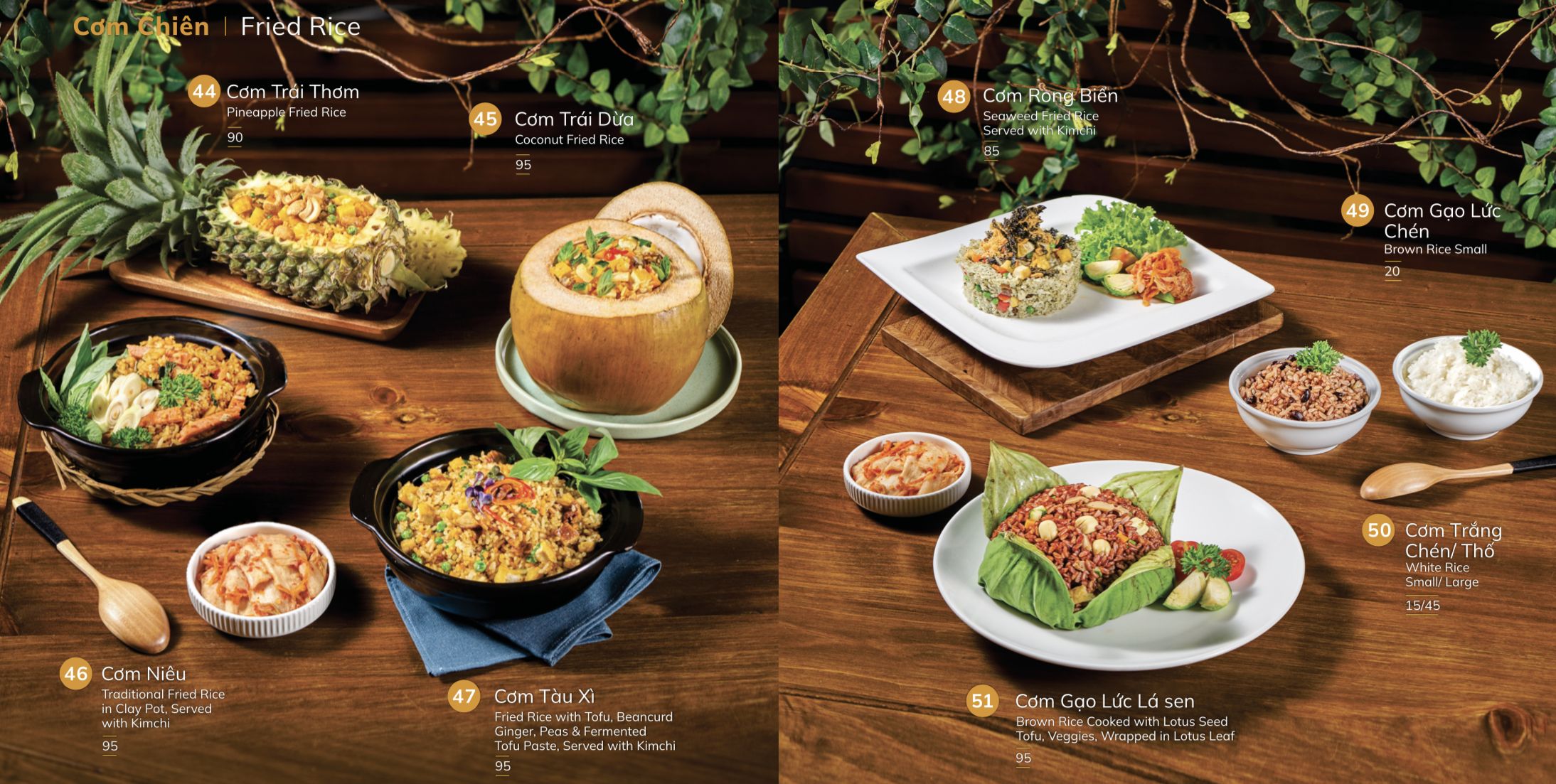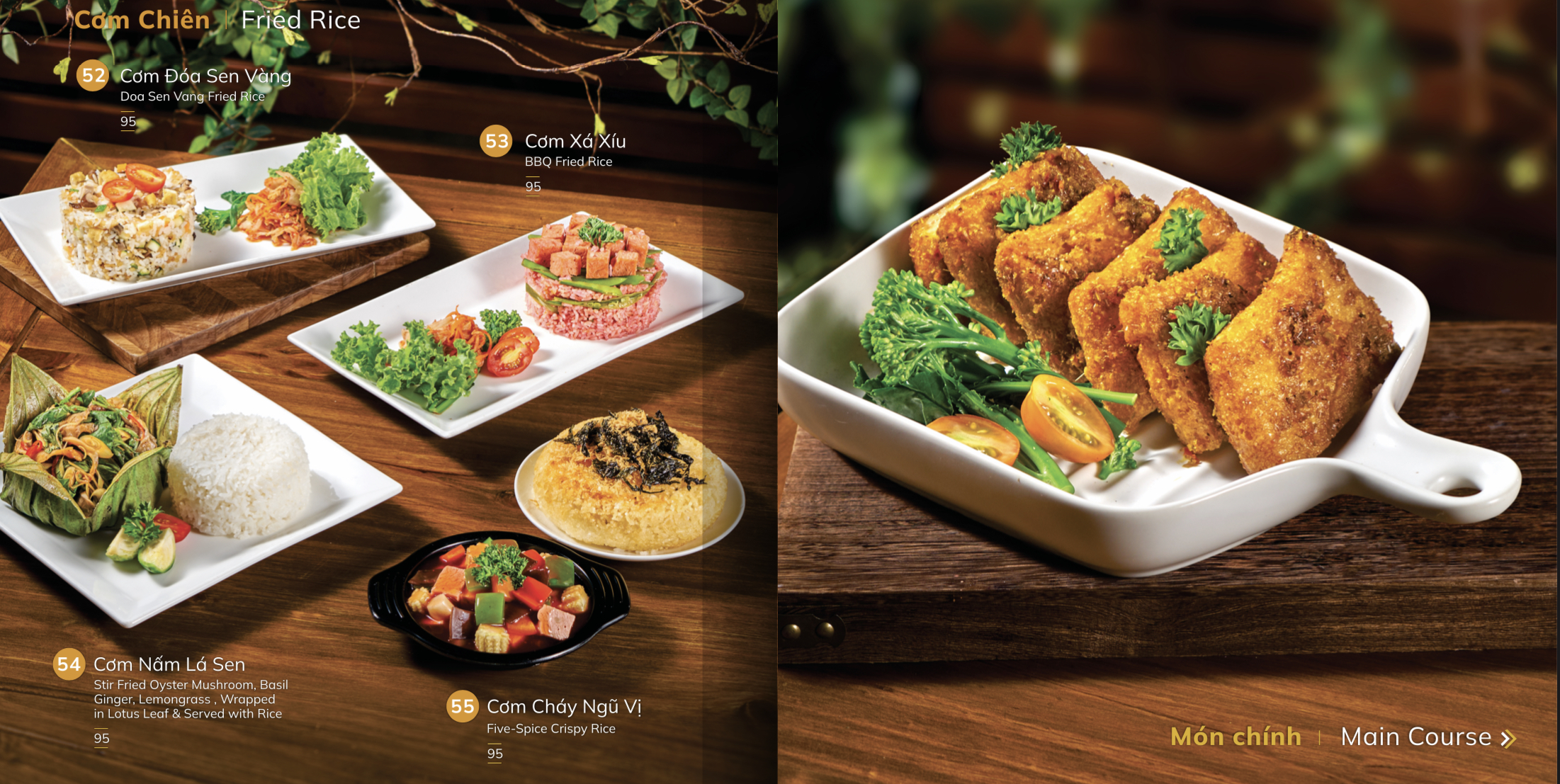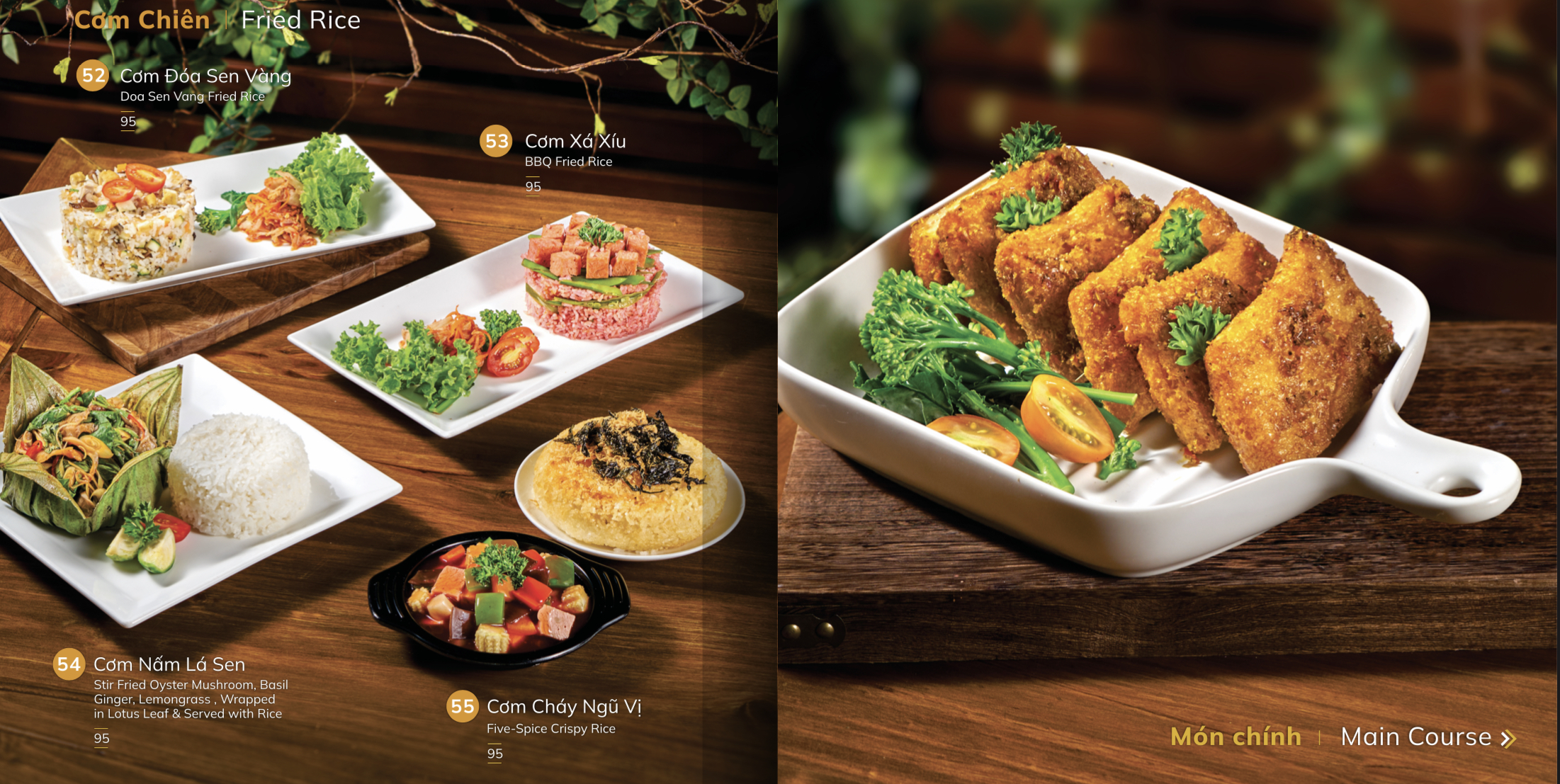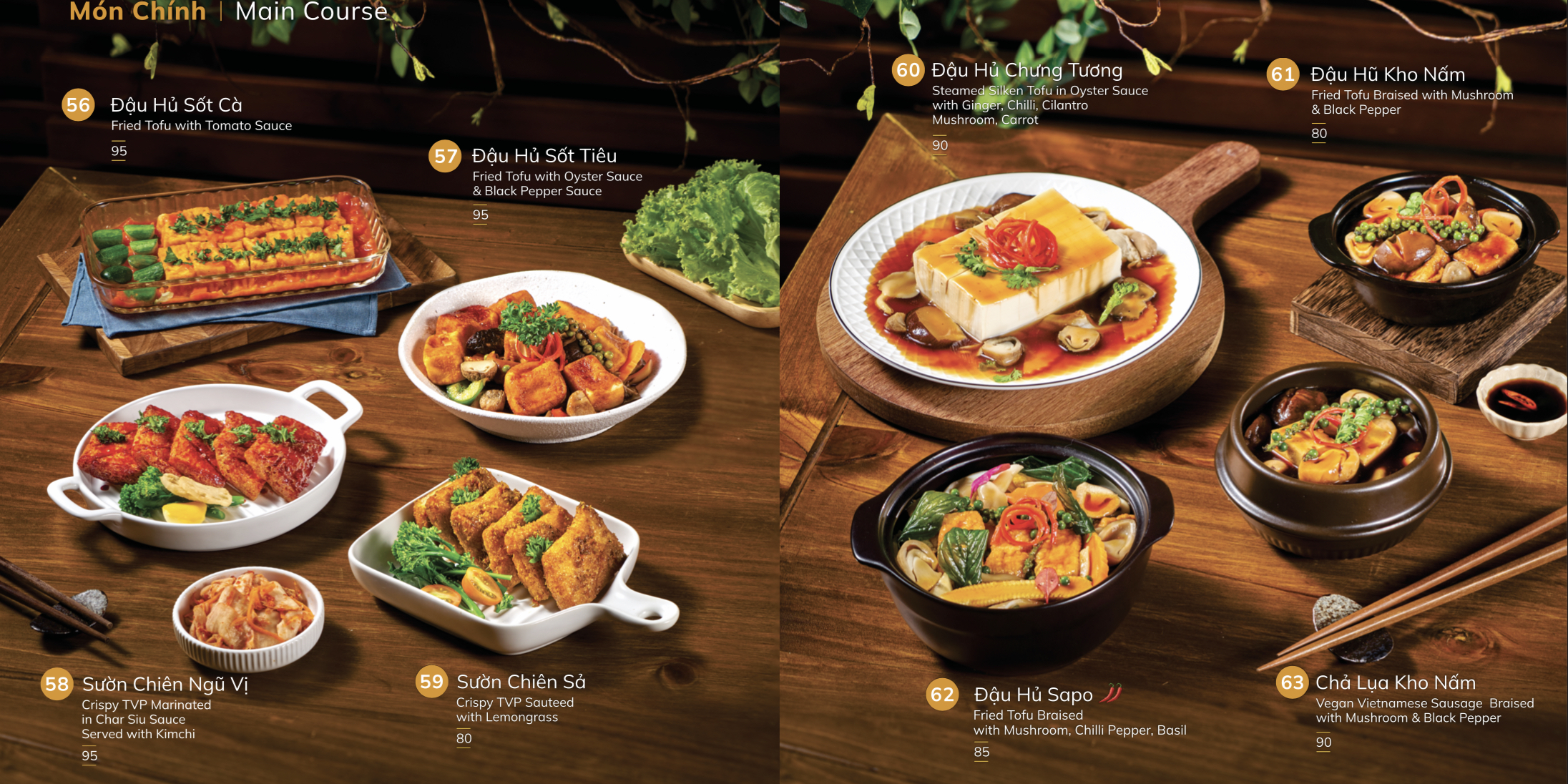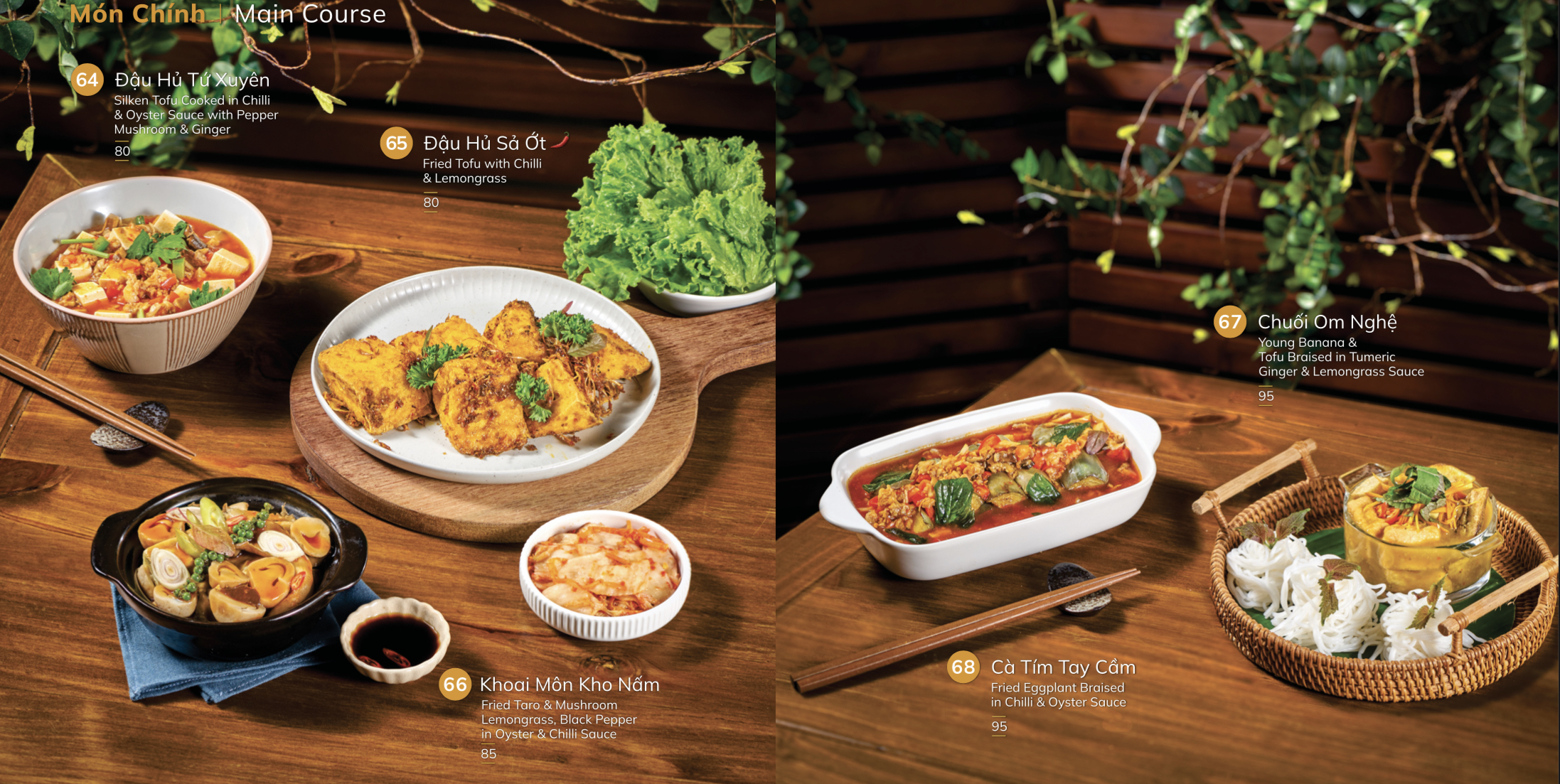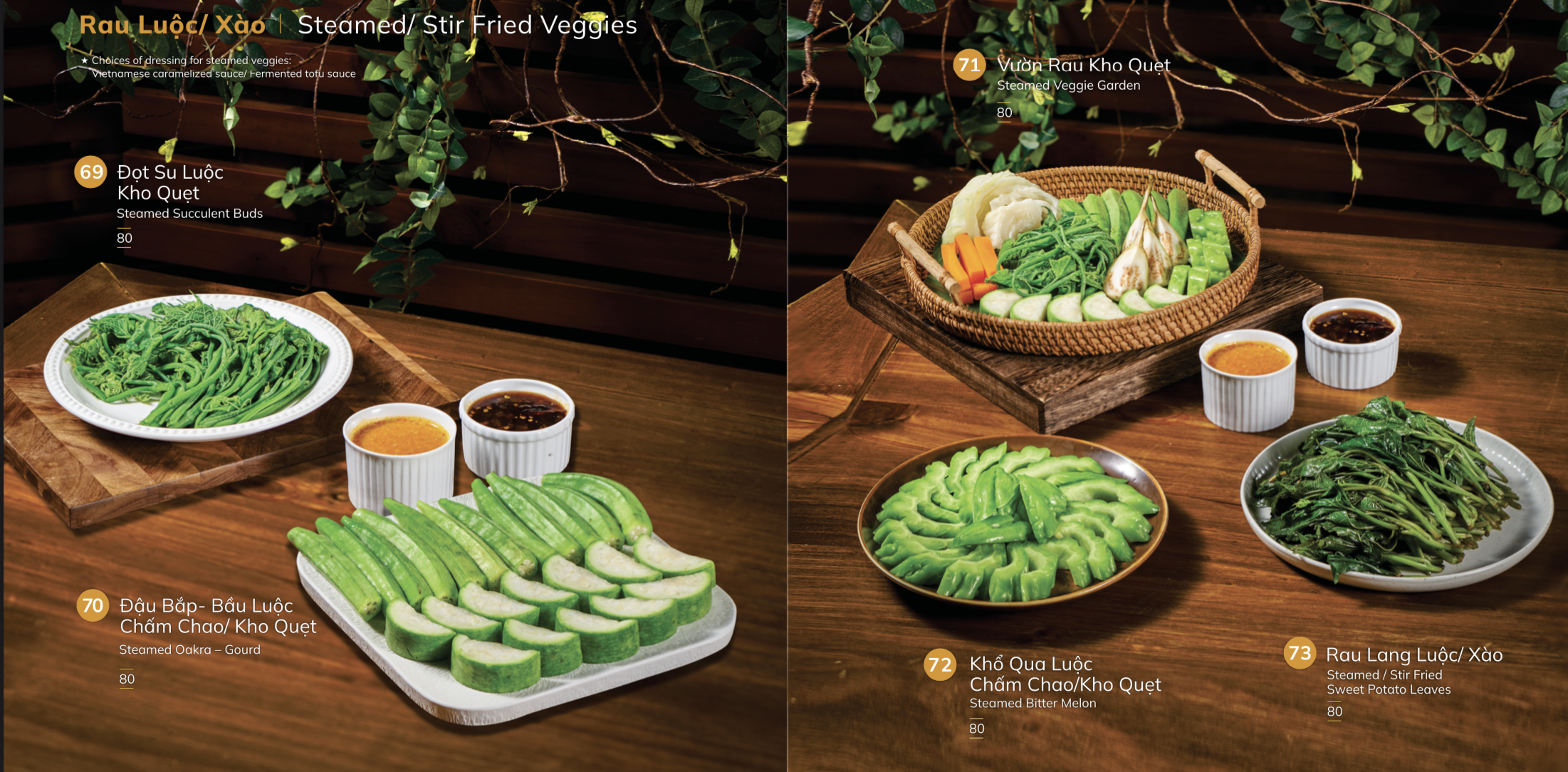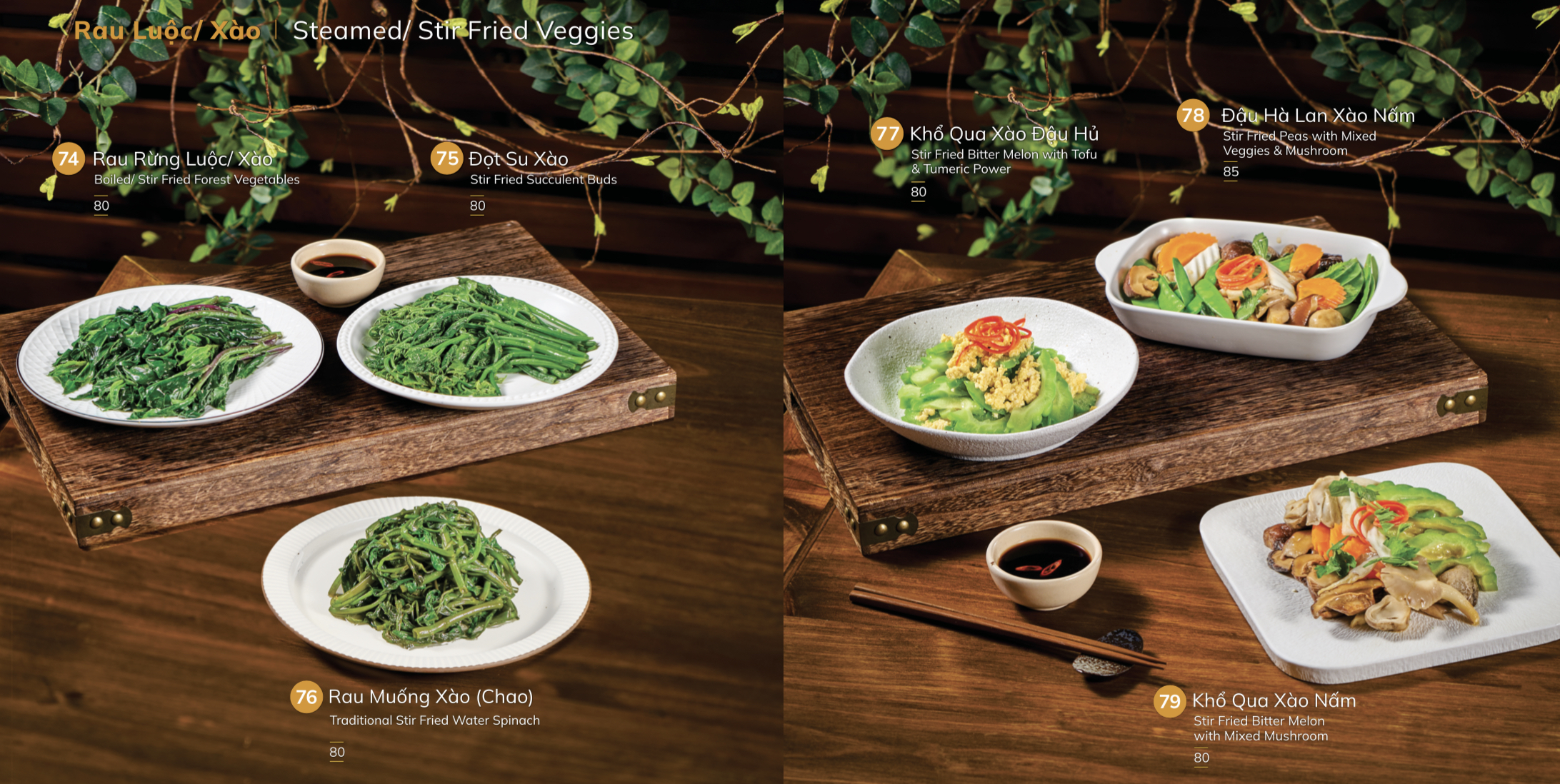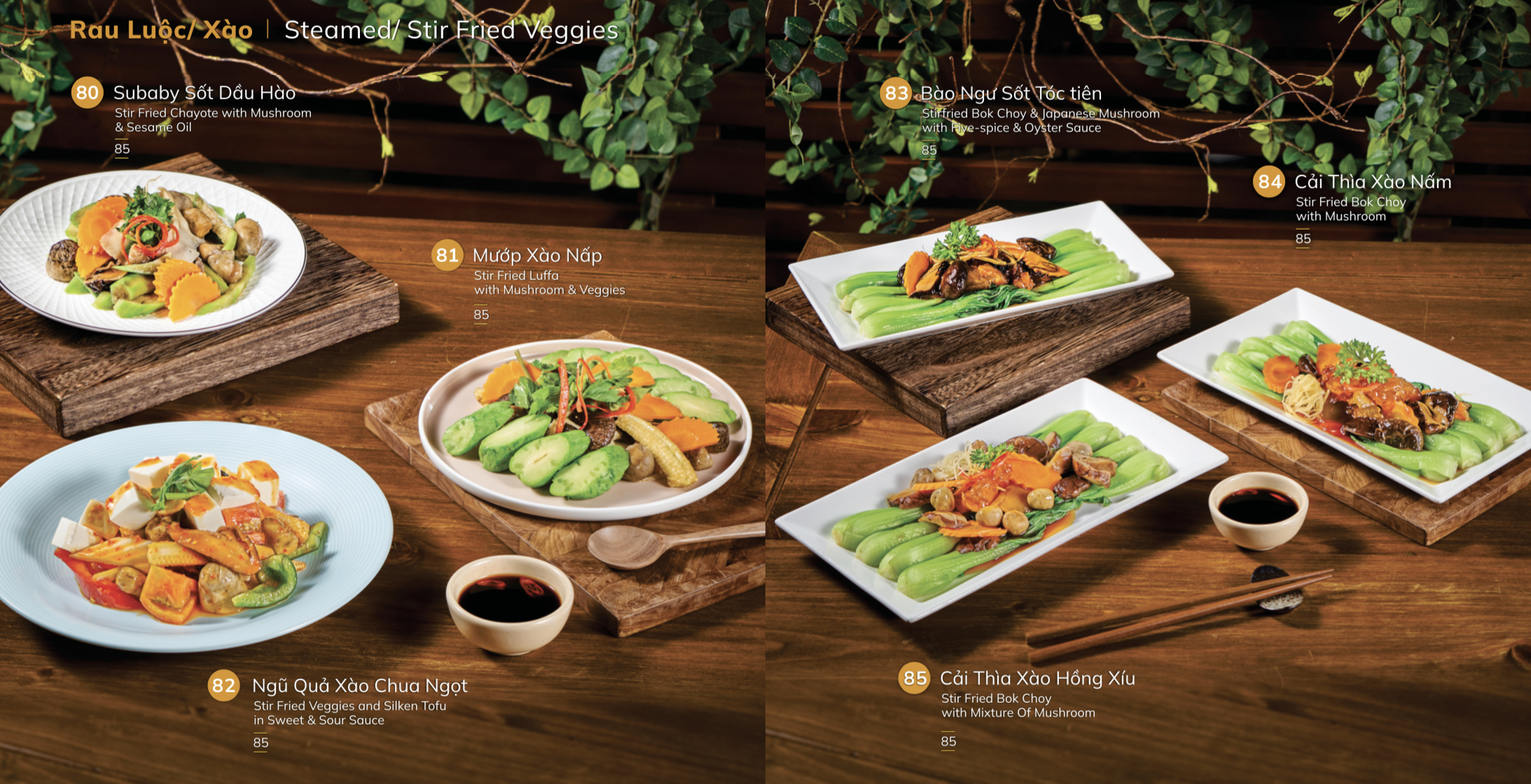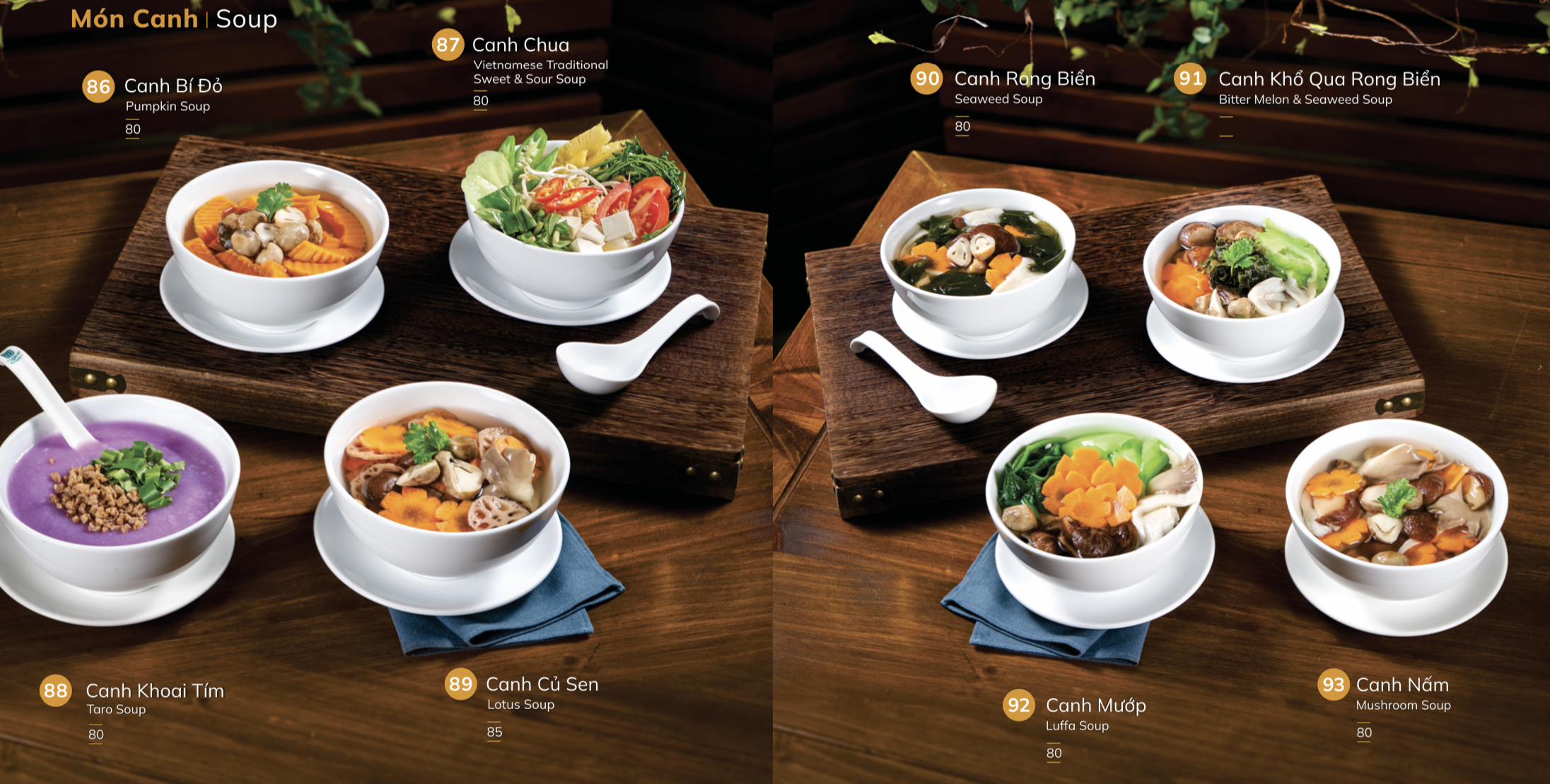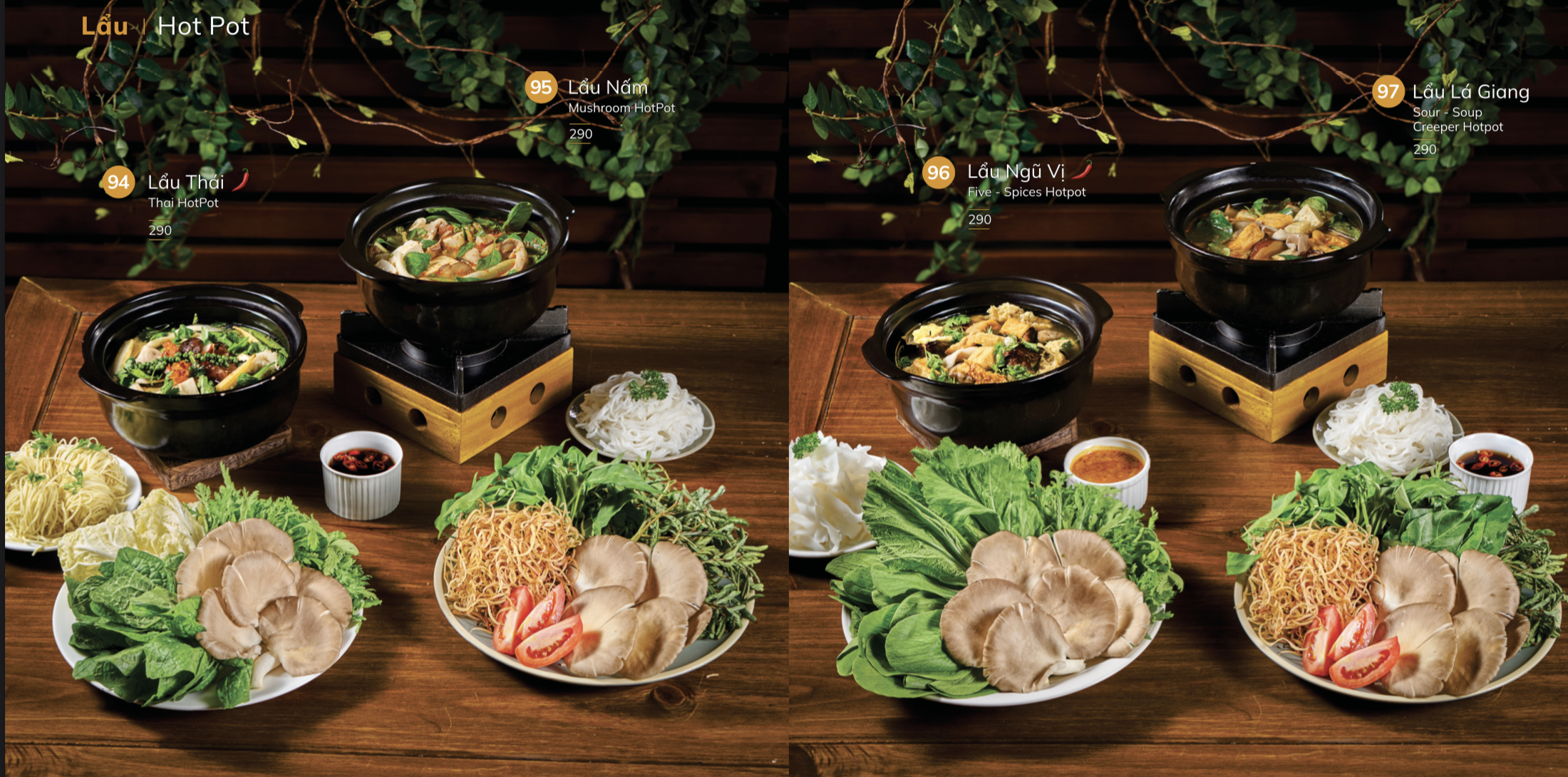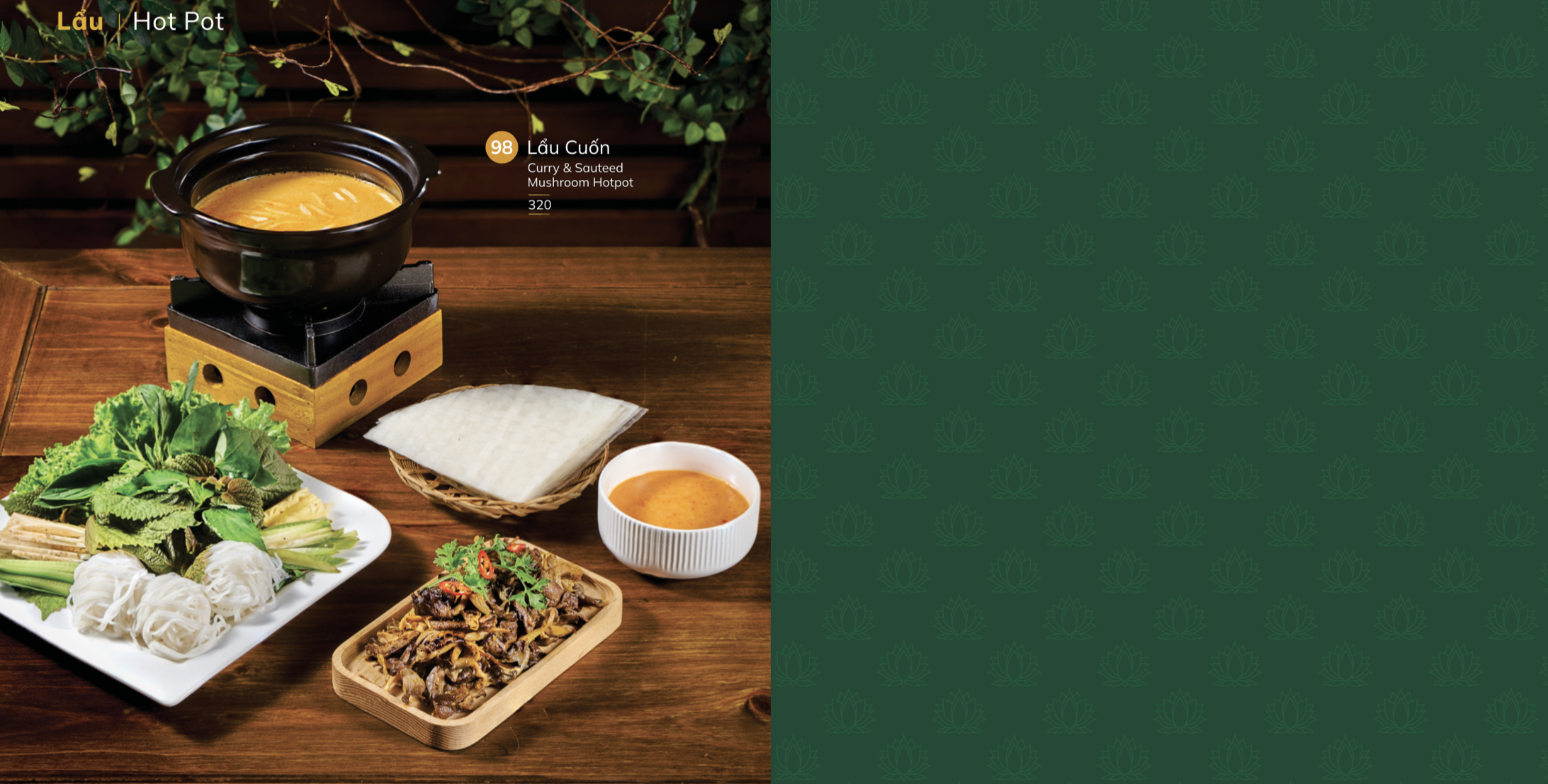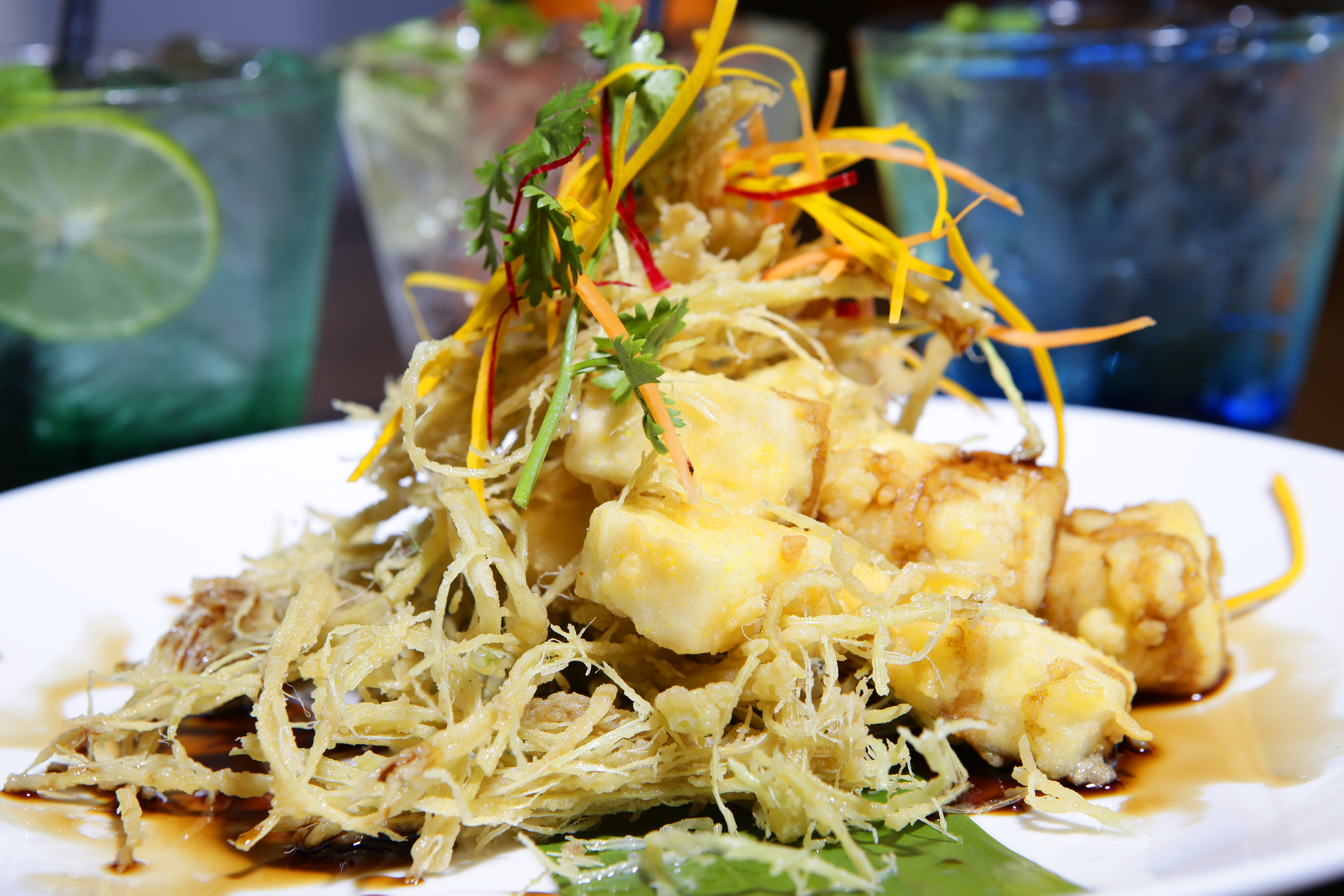 Đậu hủ trùm rơm Deep Fried Tofu With Young Grass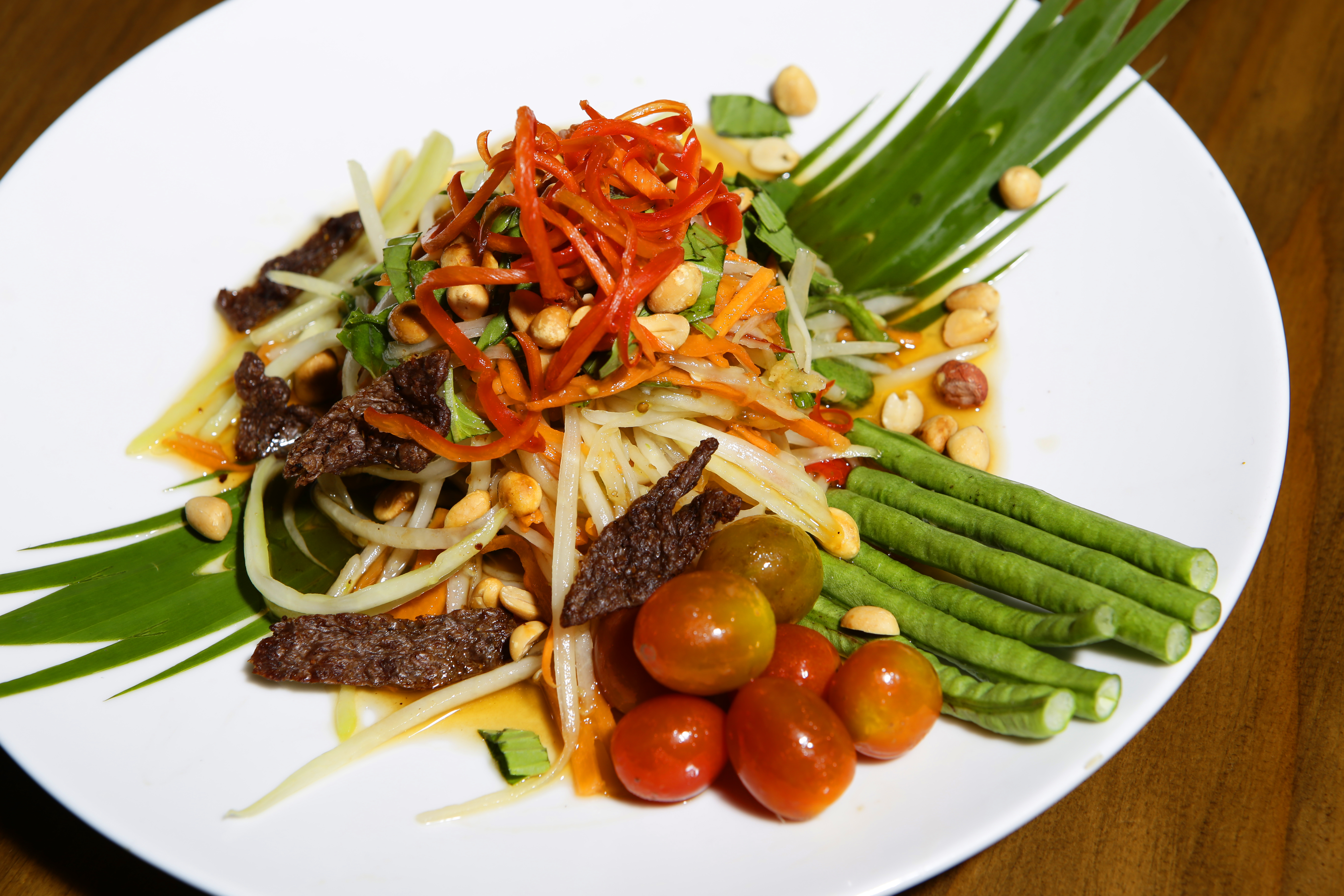 Gỏi đu đủ Thái Salad papaya Thai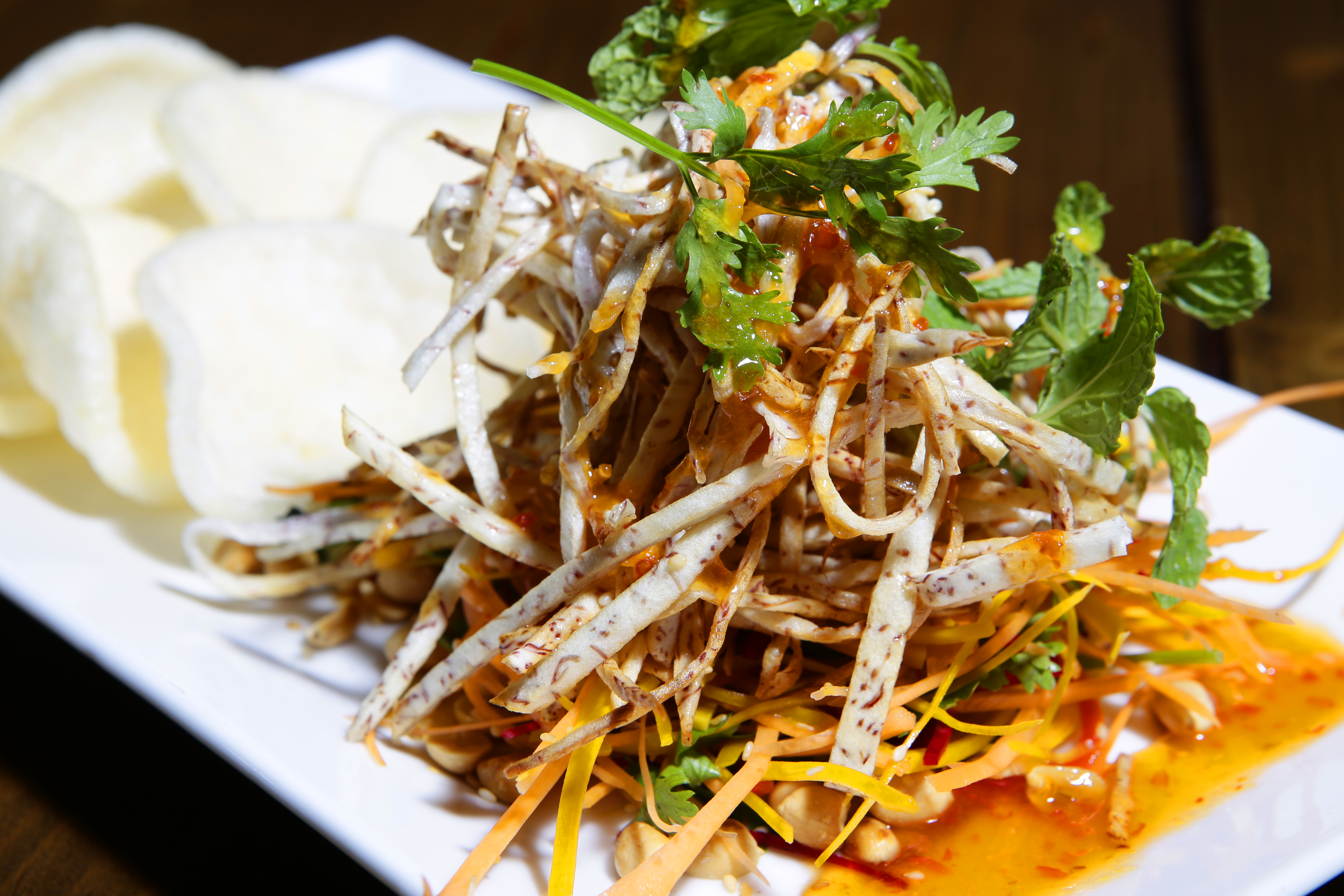 Gỏi Thiên Tử Salad Kings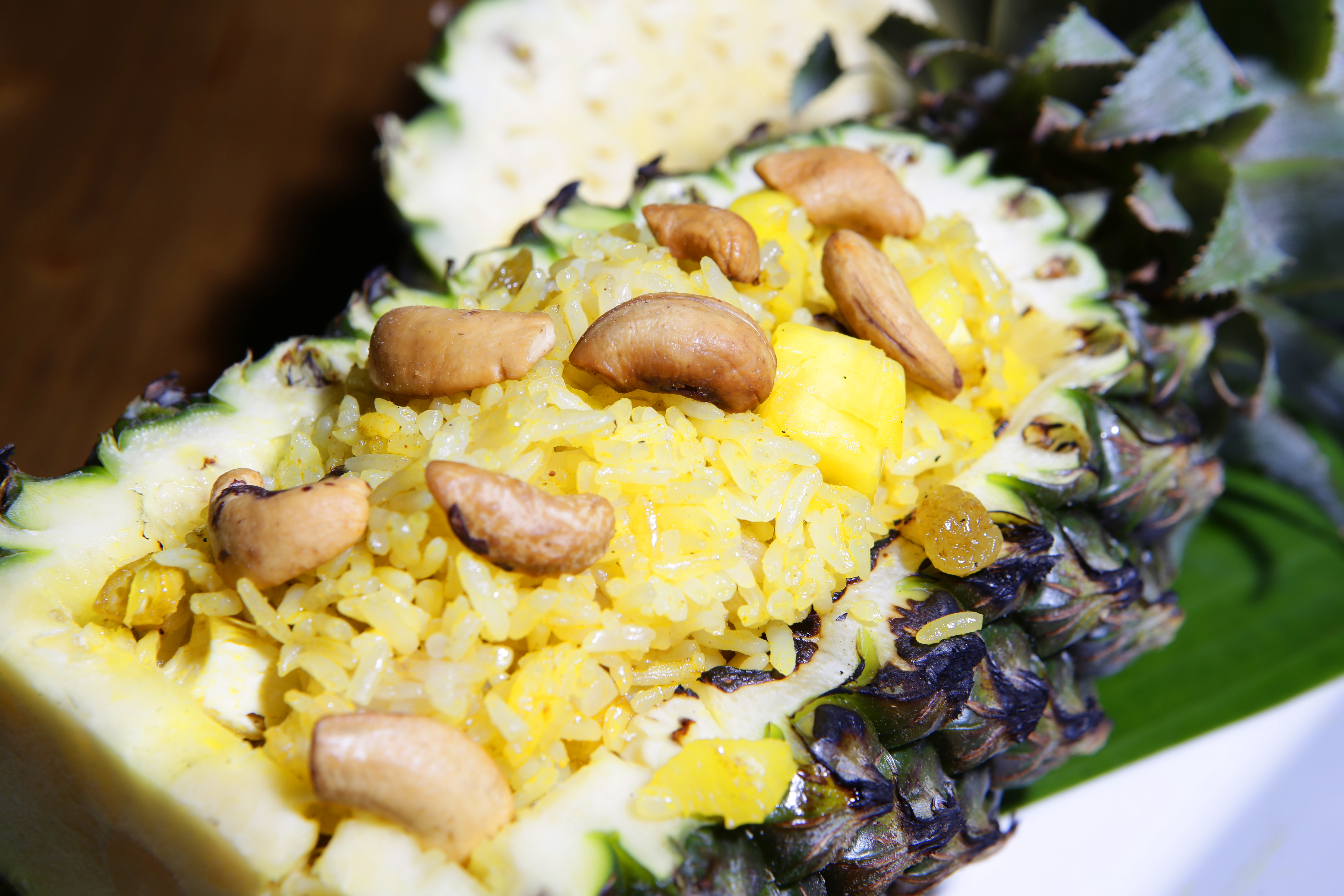 Cơm trái thơm Fried rice pineapple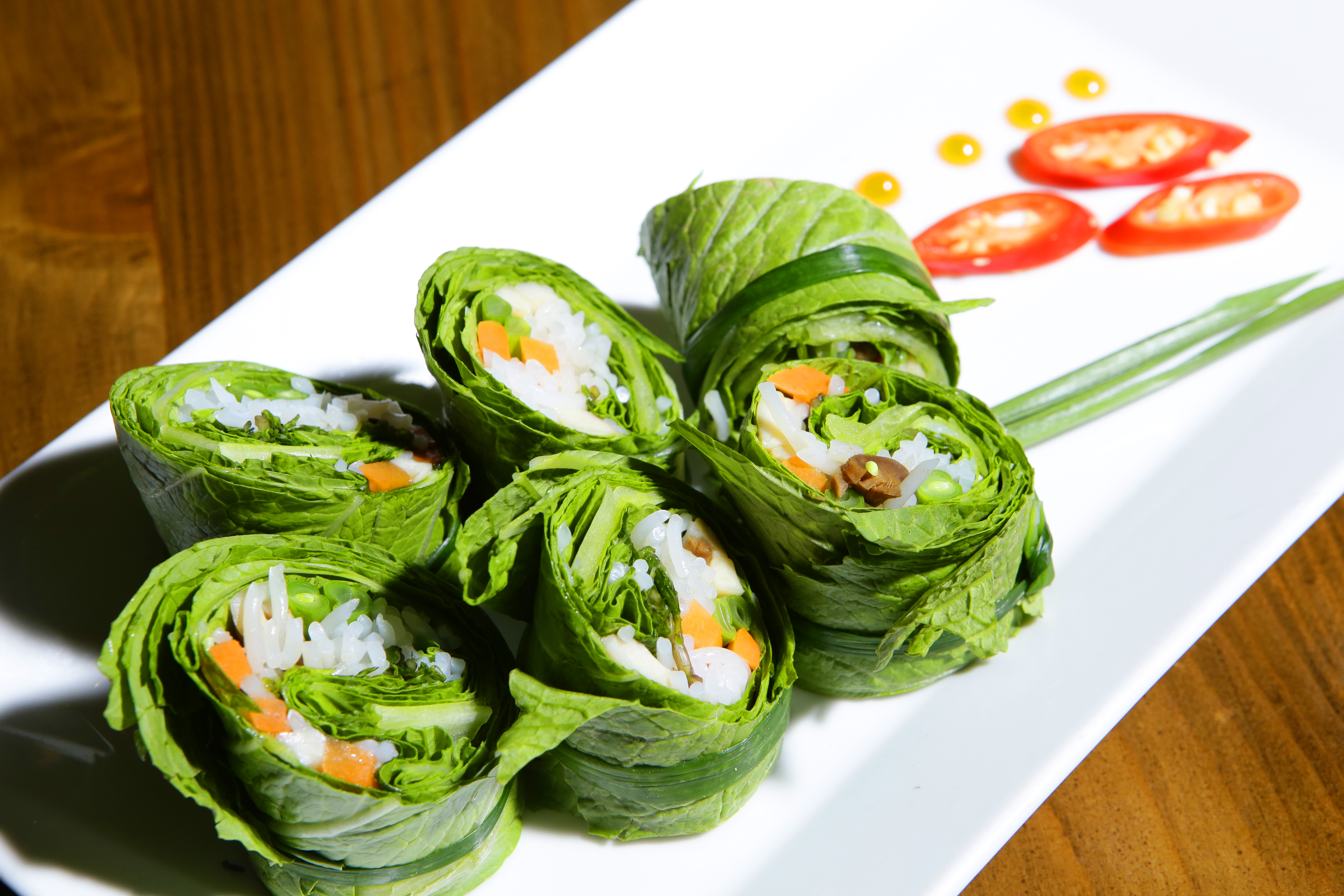 Diếp Cuốn Vegan Lecttuce Wraps
Appetizer Food

Đ

óa Sen Vàng Restaurant There are some popular dishes: mushrooms baked with silver foil, straw tofu, rolled mushrooms, fried potatoes with potatoes, baked bread / garlic butter ....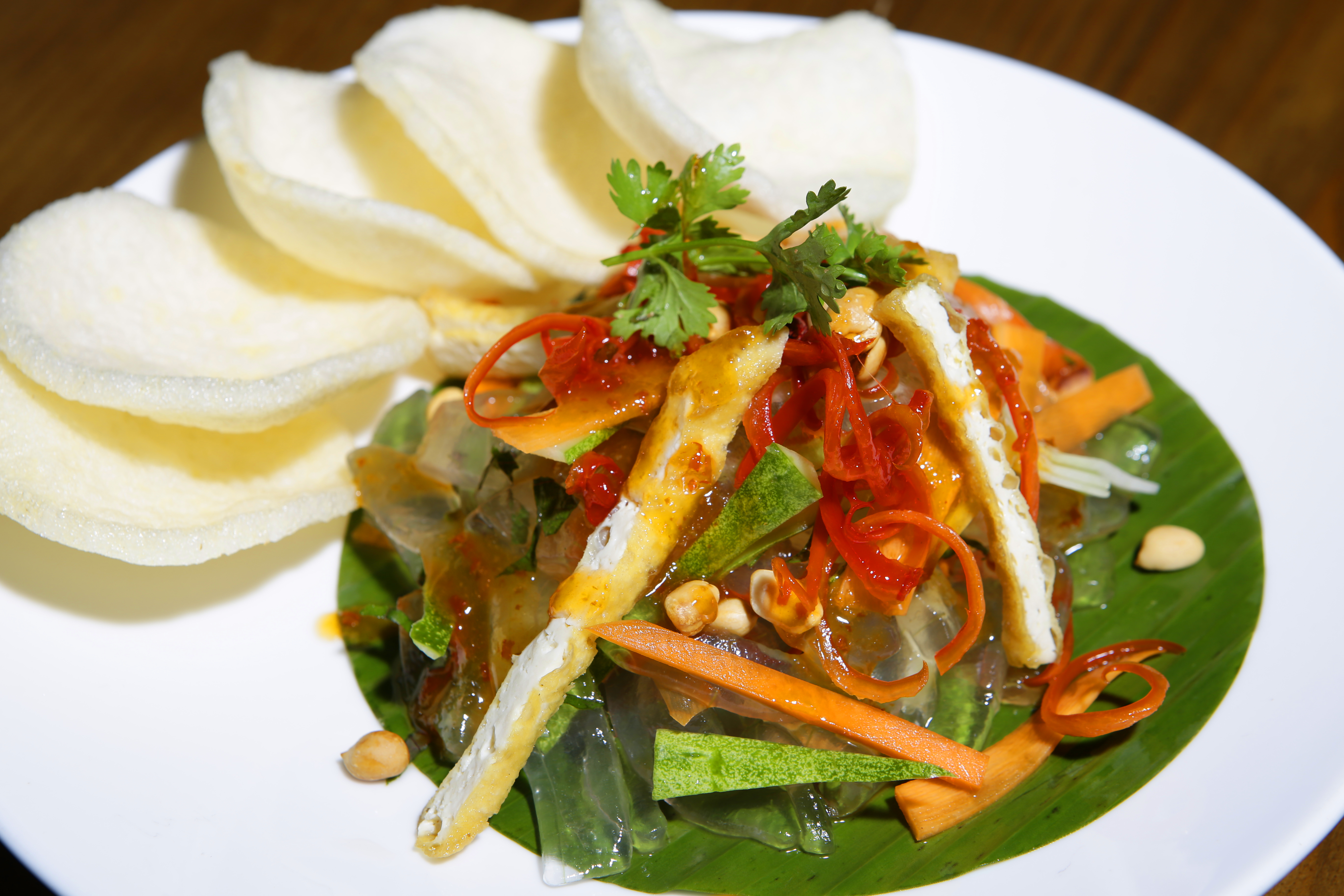 Gỏi Thủy Tinh Aloe vera salad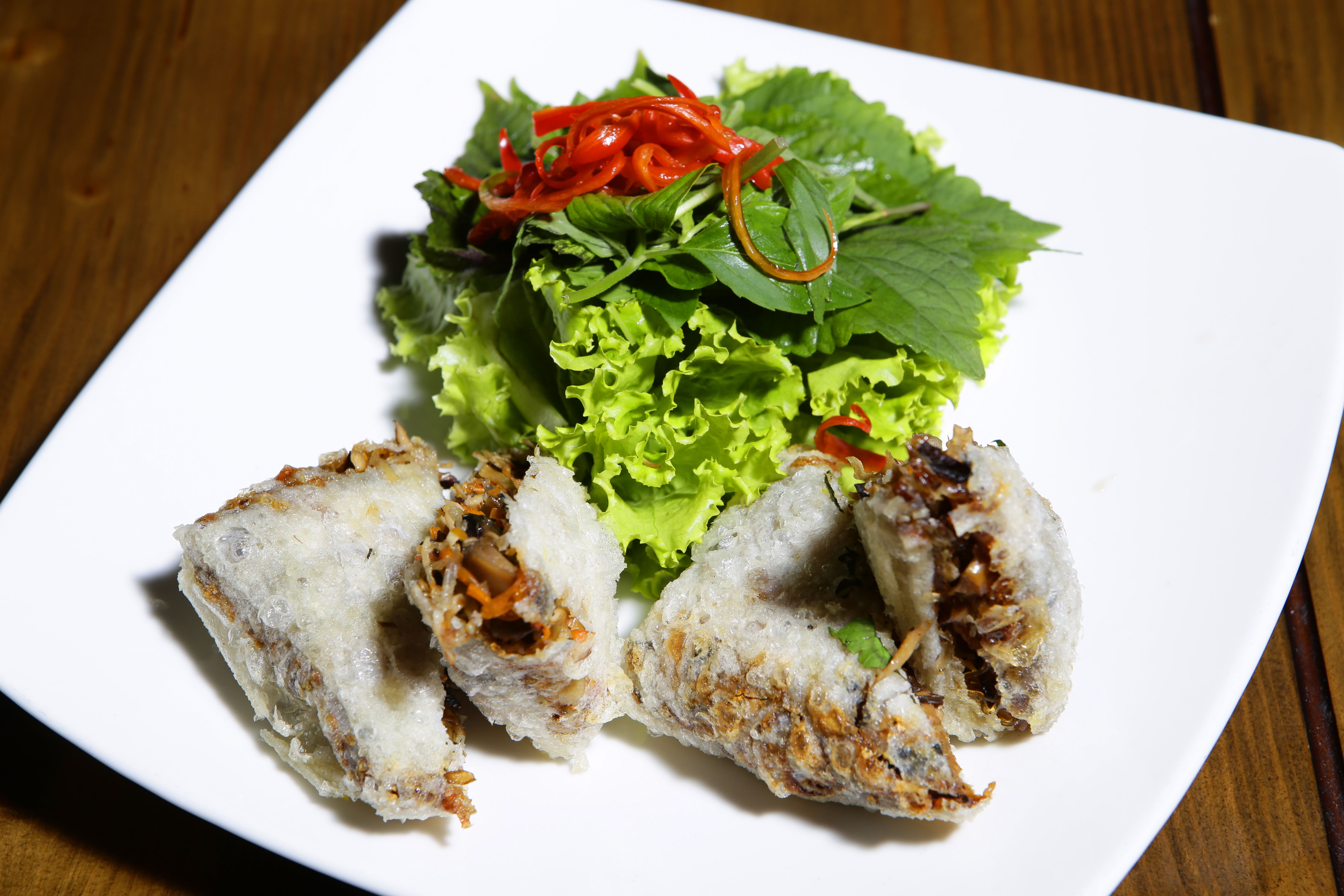 Nem Vuông Square spring rolls with mushroom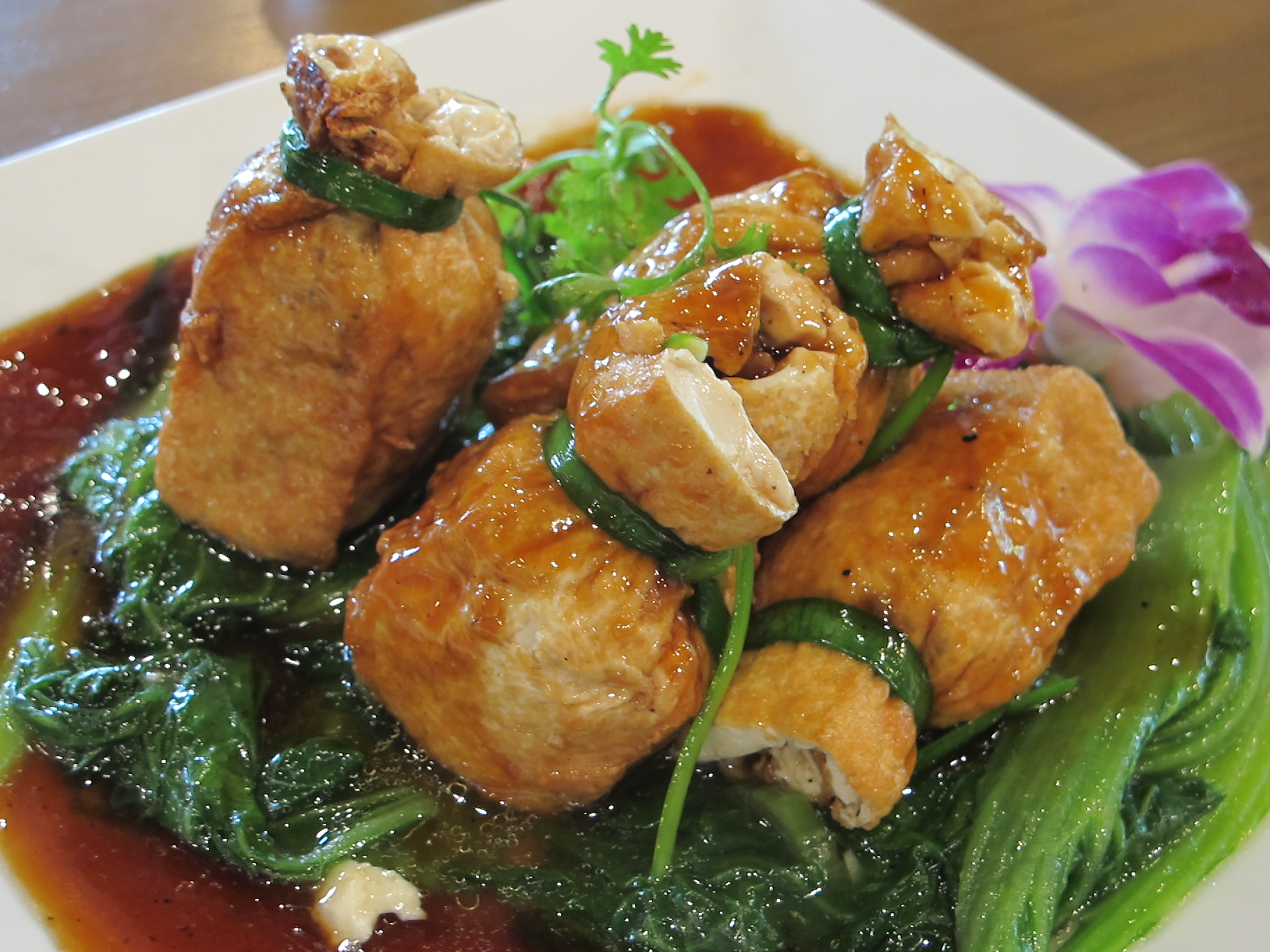 Đậu hủ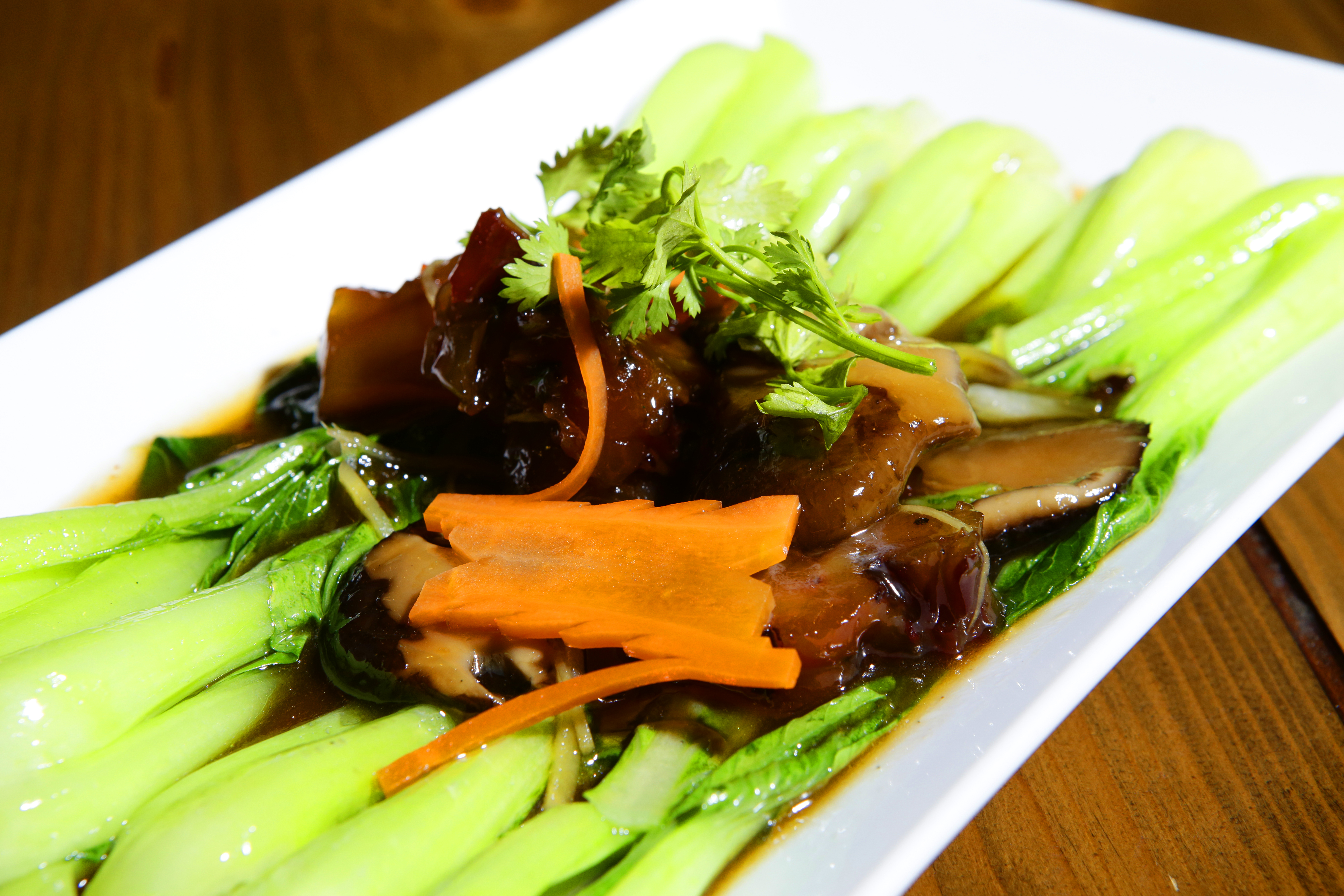 Cải thìa xào nấm Brassica sauce mushroom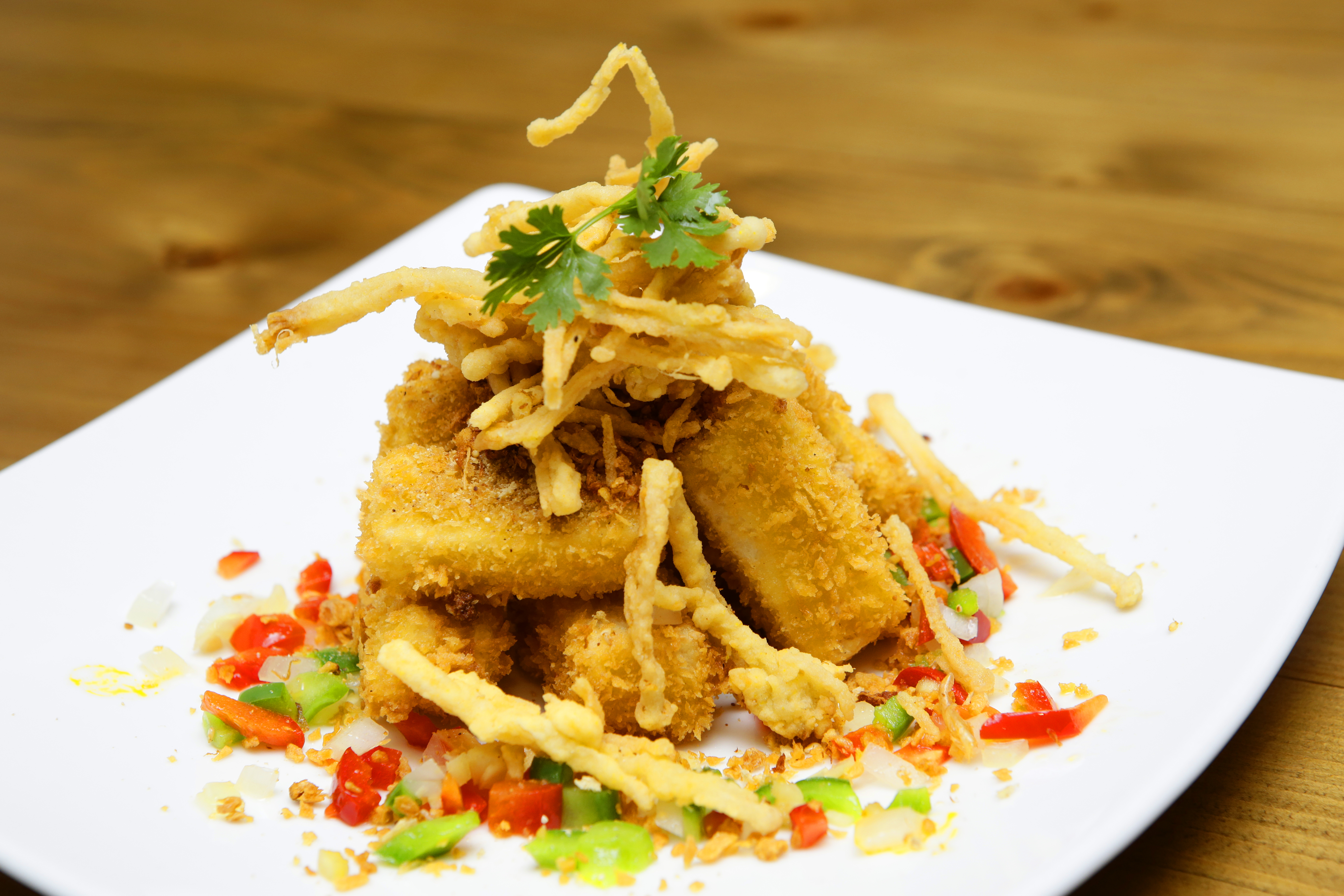 Đậu hủ rang muối Roasted tofu with salt
Main Food

Đ

óa Sen Vàng Restaurant There are some popular dishes: fried ribs, fried noodles with mushrooms, five sweet and sour stir-fried, fried bean sprouts, bean sprouts, sour soup, hot pot.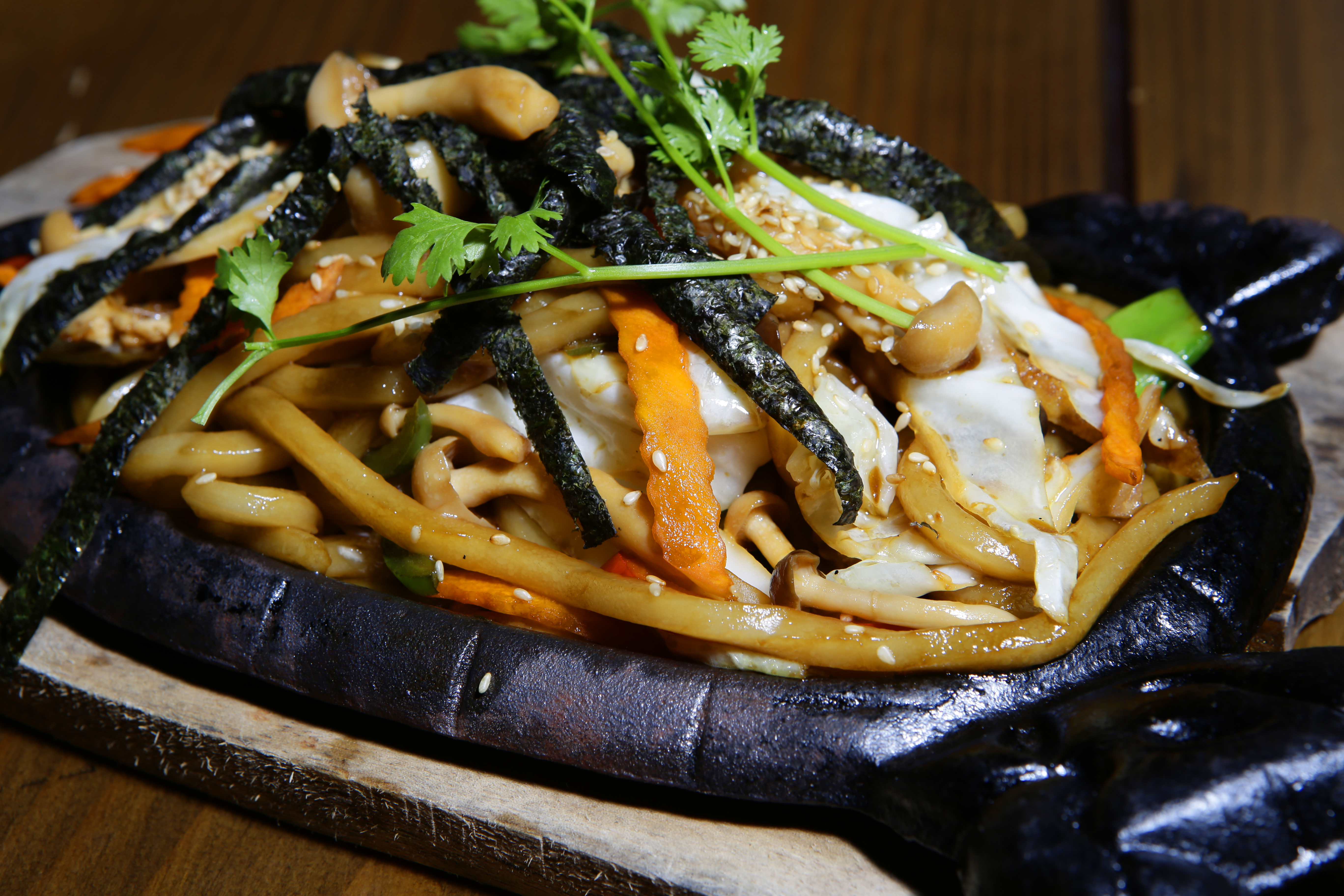 Udon xào Sauteed Udon noodles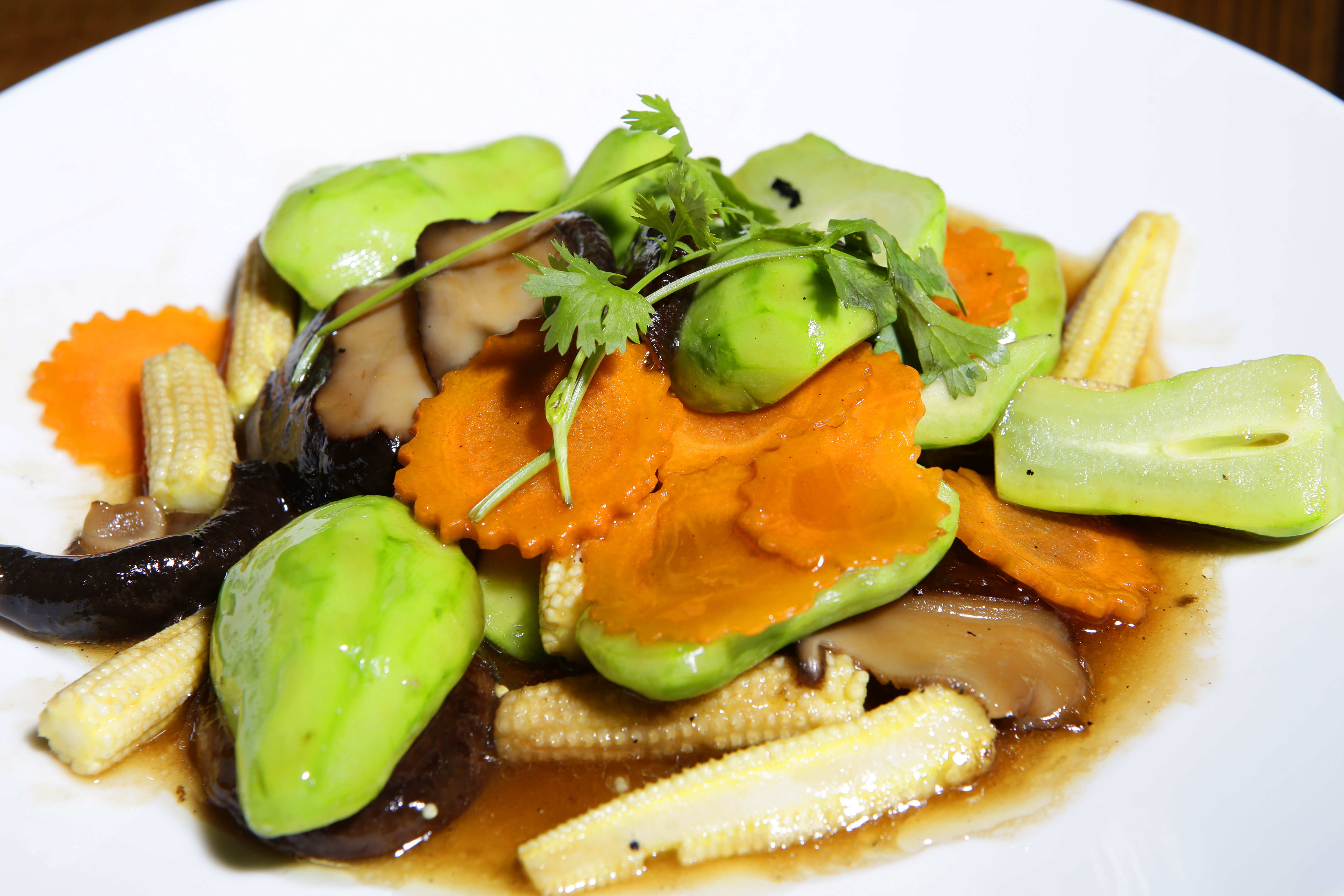 Su baby xào nấmChayote sauteed with mushroom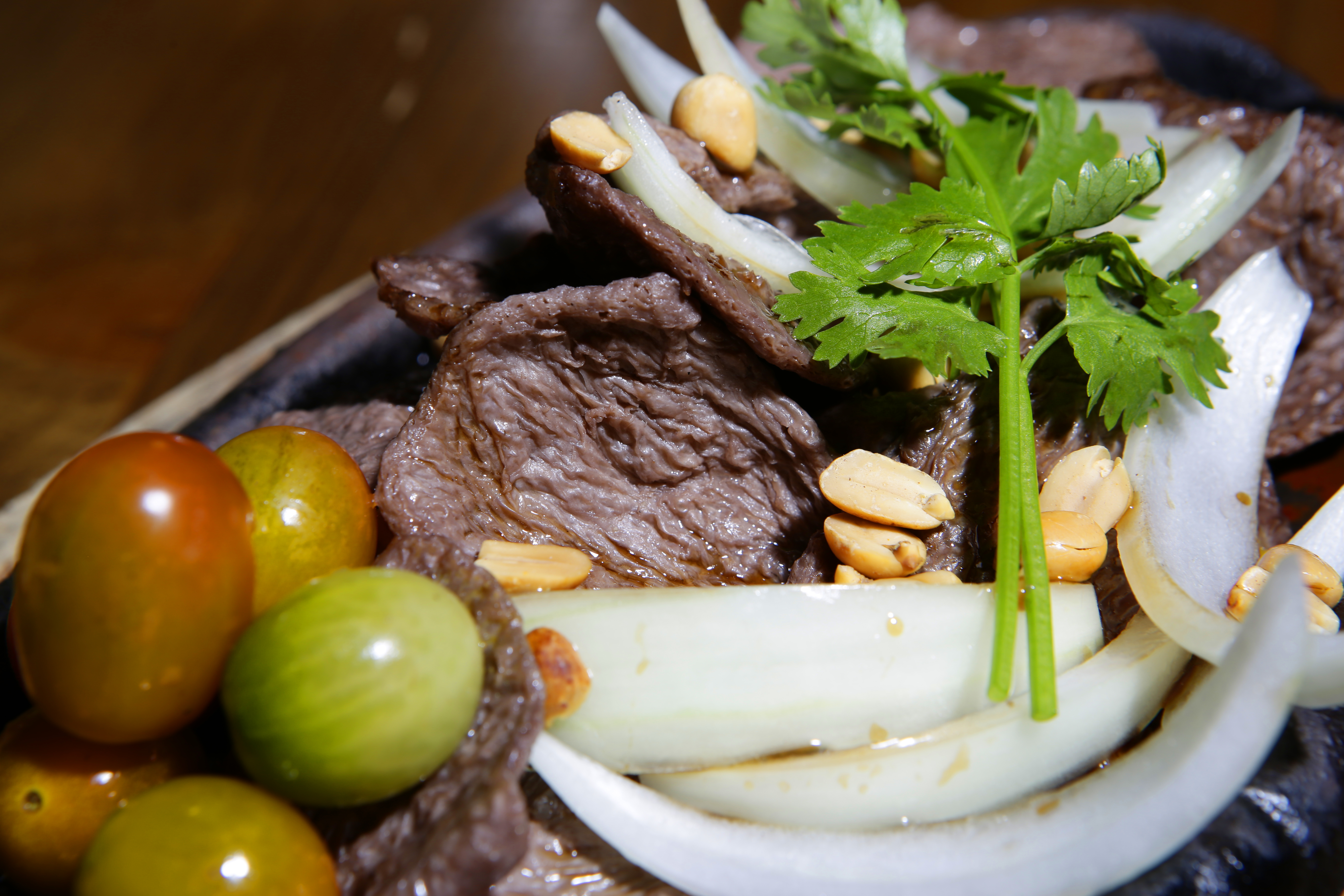 Vỹ né kiểu Pháp Grilled French style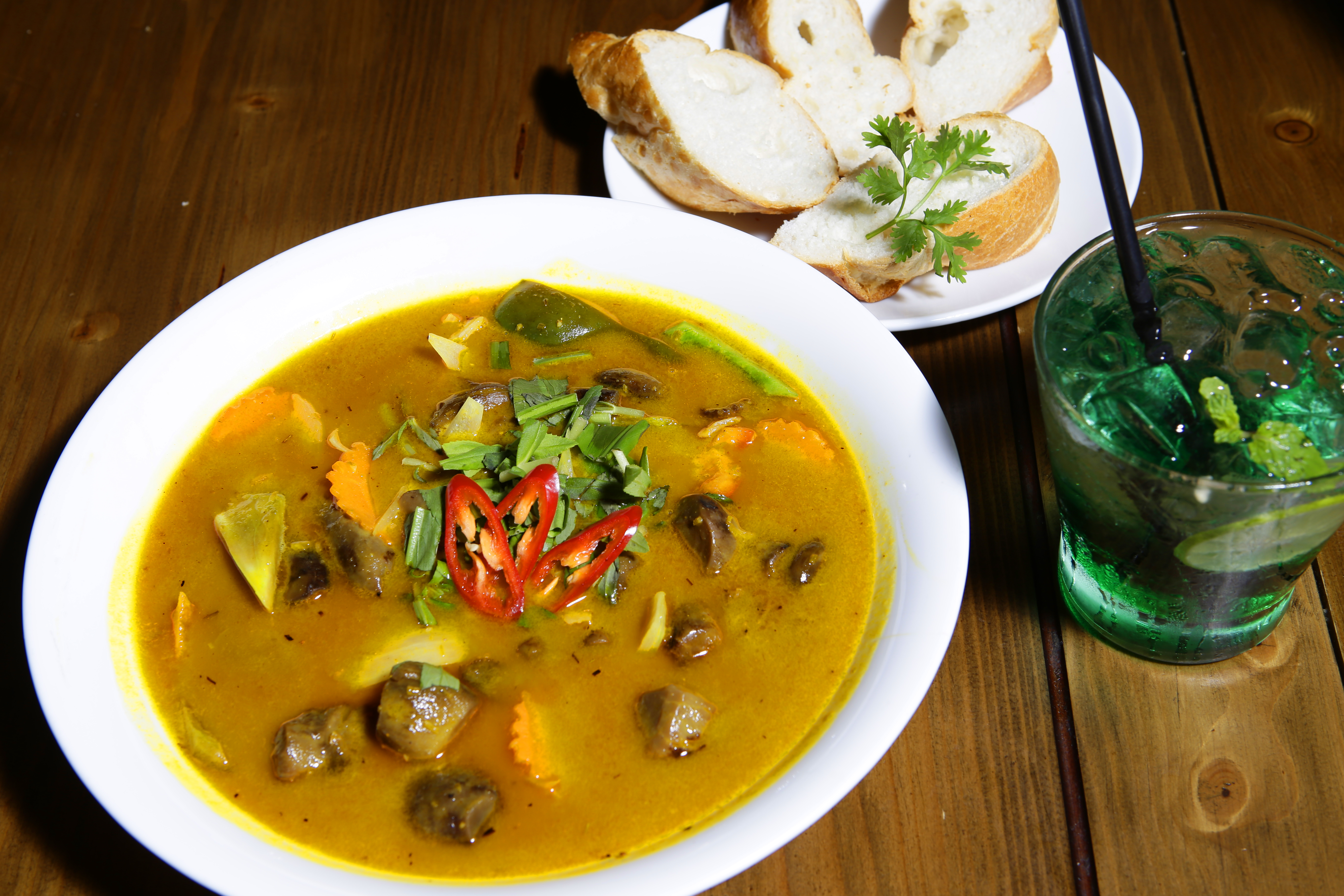 Chân nấm xào lăn Stir Fried Mushroom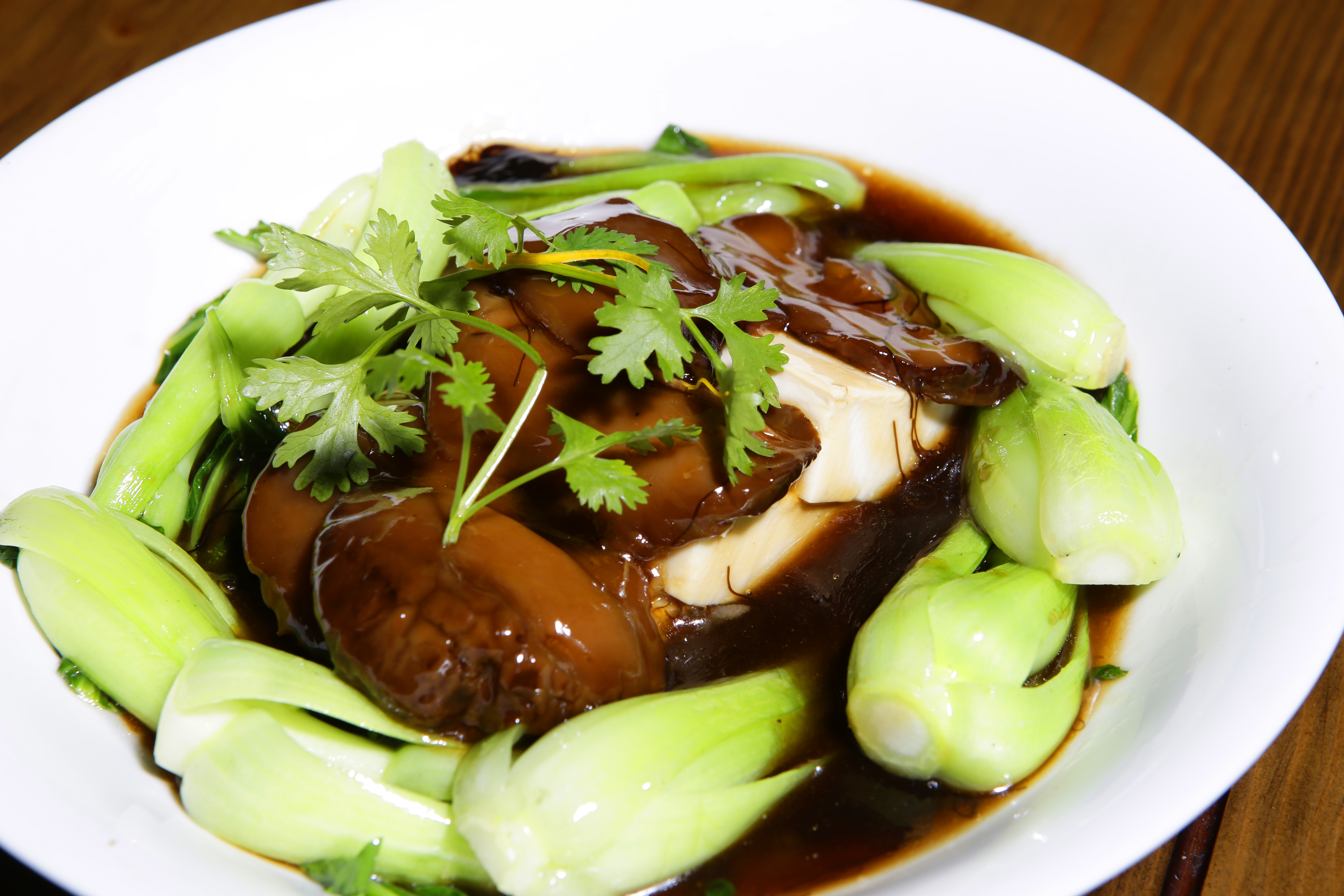 Bào ngư sốt tóc tiênOyster mushroom sauce black moss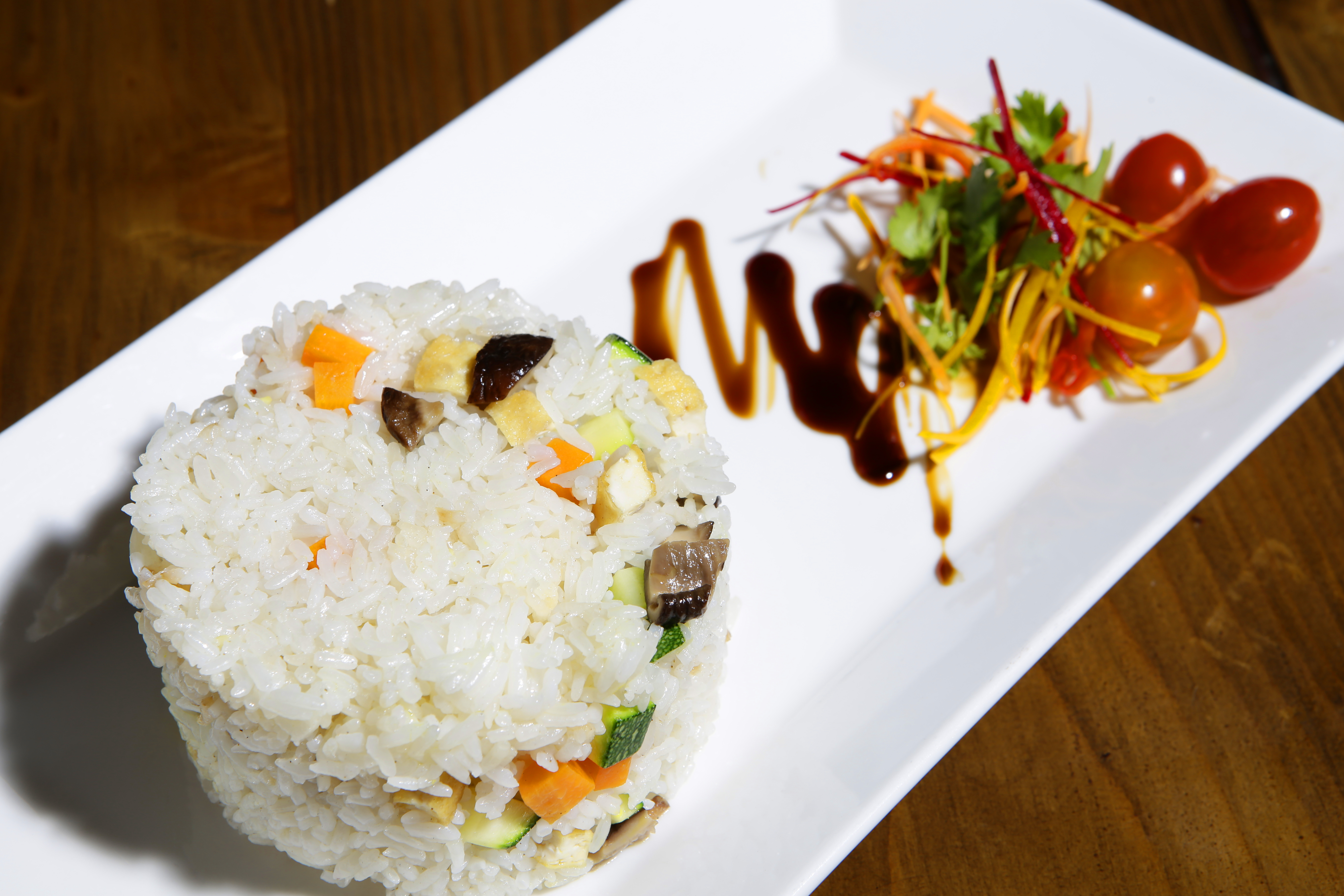 Cơm Chiên Đóa Sen Vàng Signature Special Fried Rice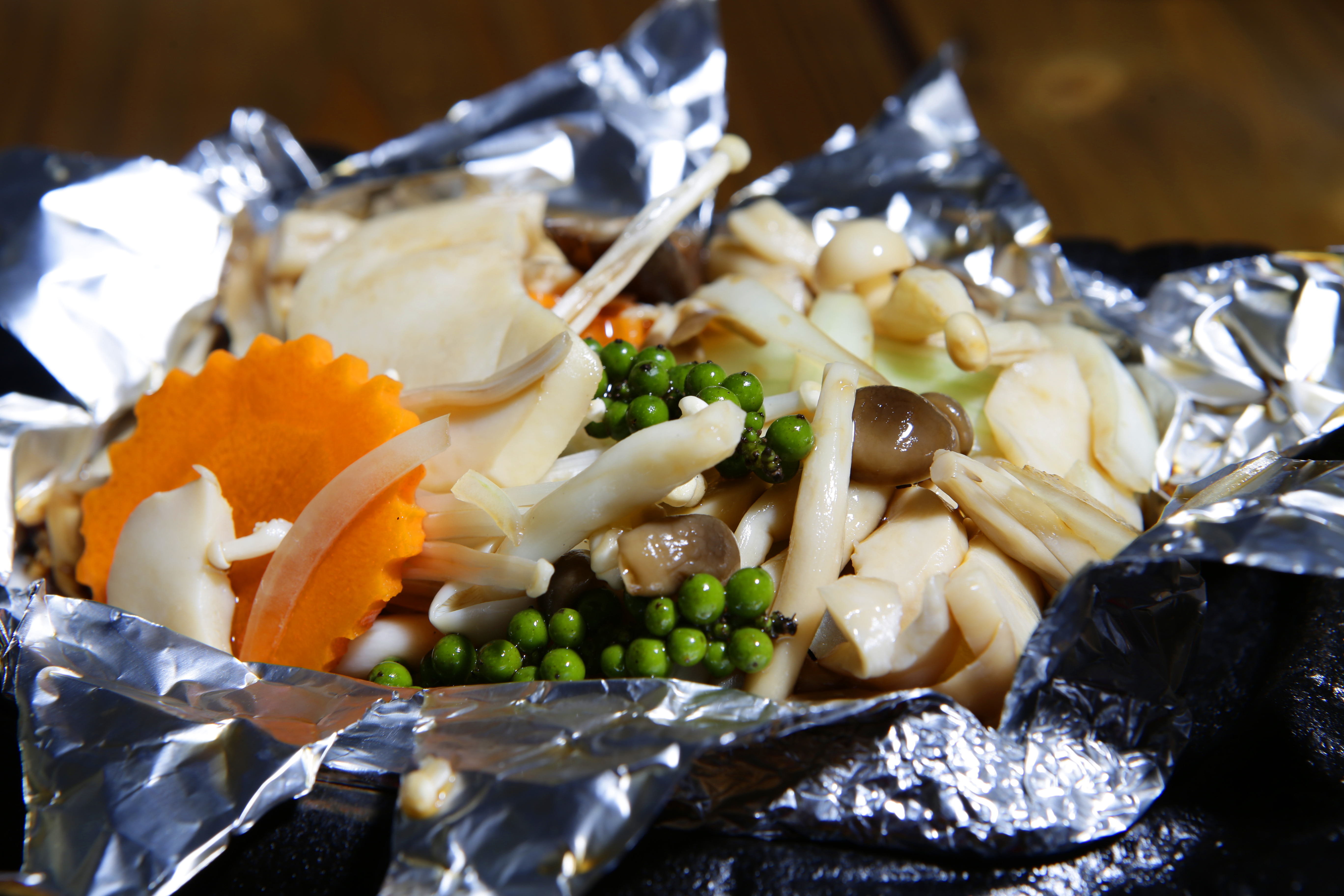 Nấm nướng giấy bạc Grilled Mushroom with totu
Lẩu Thái Thai Lan Hot Pot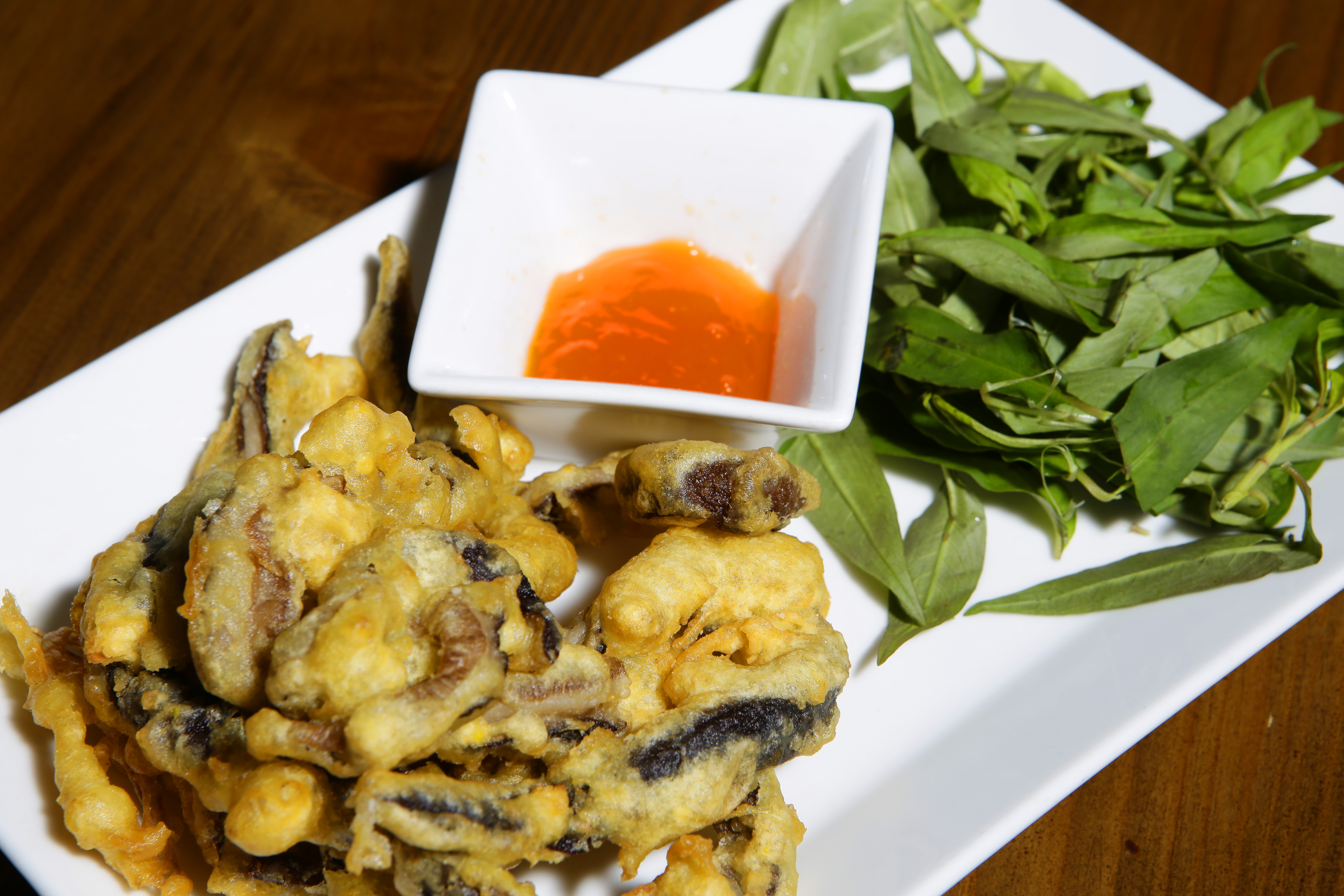 Nấm Chiên Sốt MeMushroom Fried with Tamarid Sauce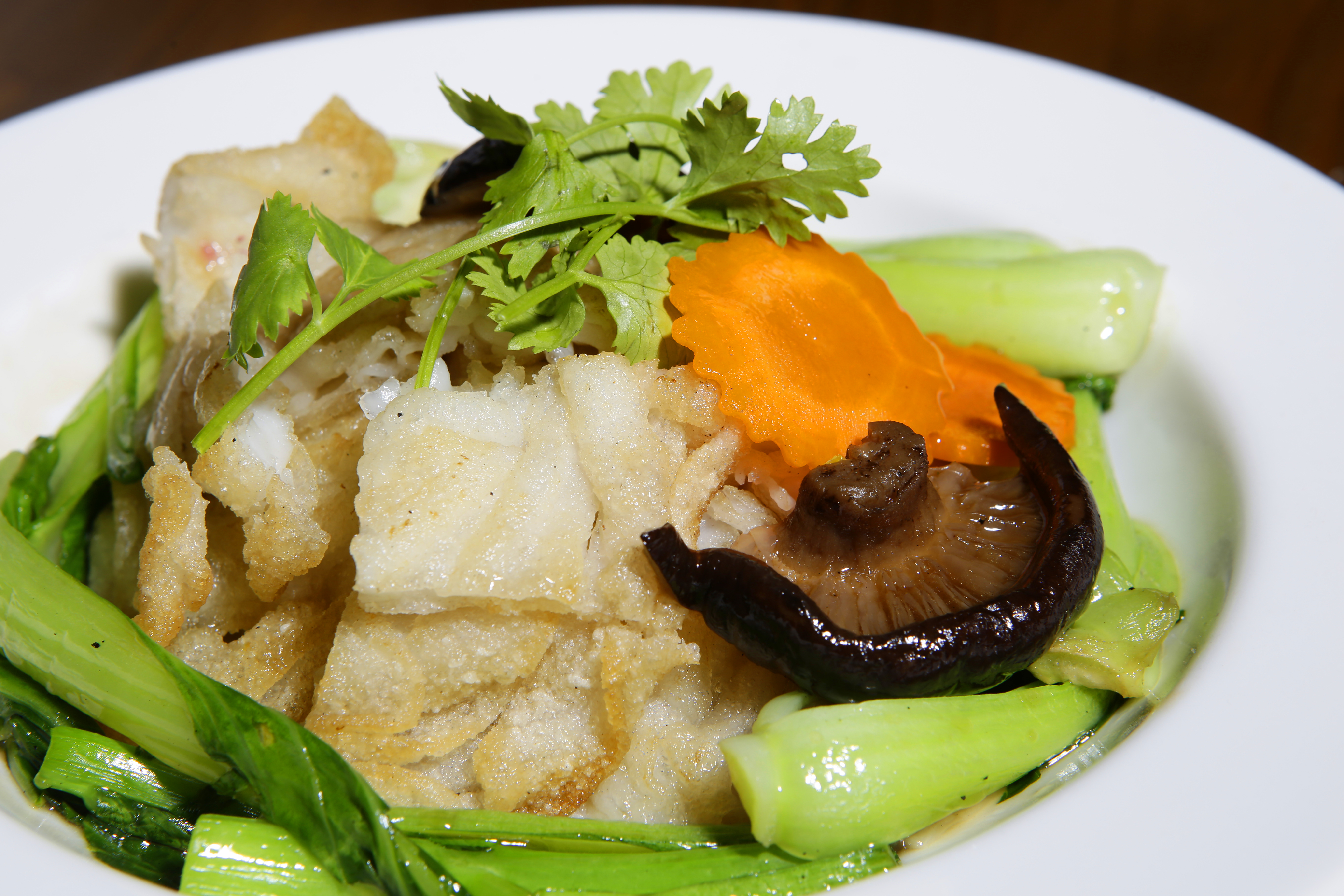 Hủ Tiếu Vuông Sốt Tương Sautered Rice Noodle with black Sauce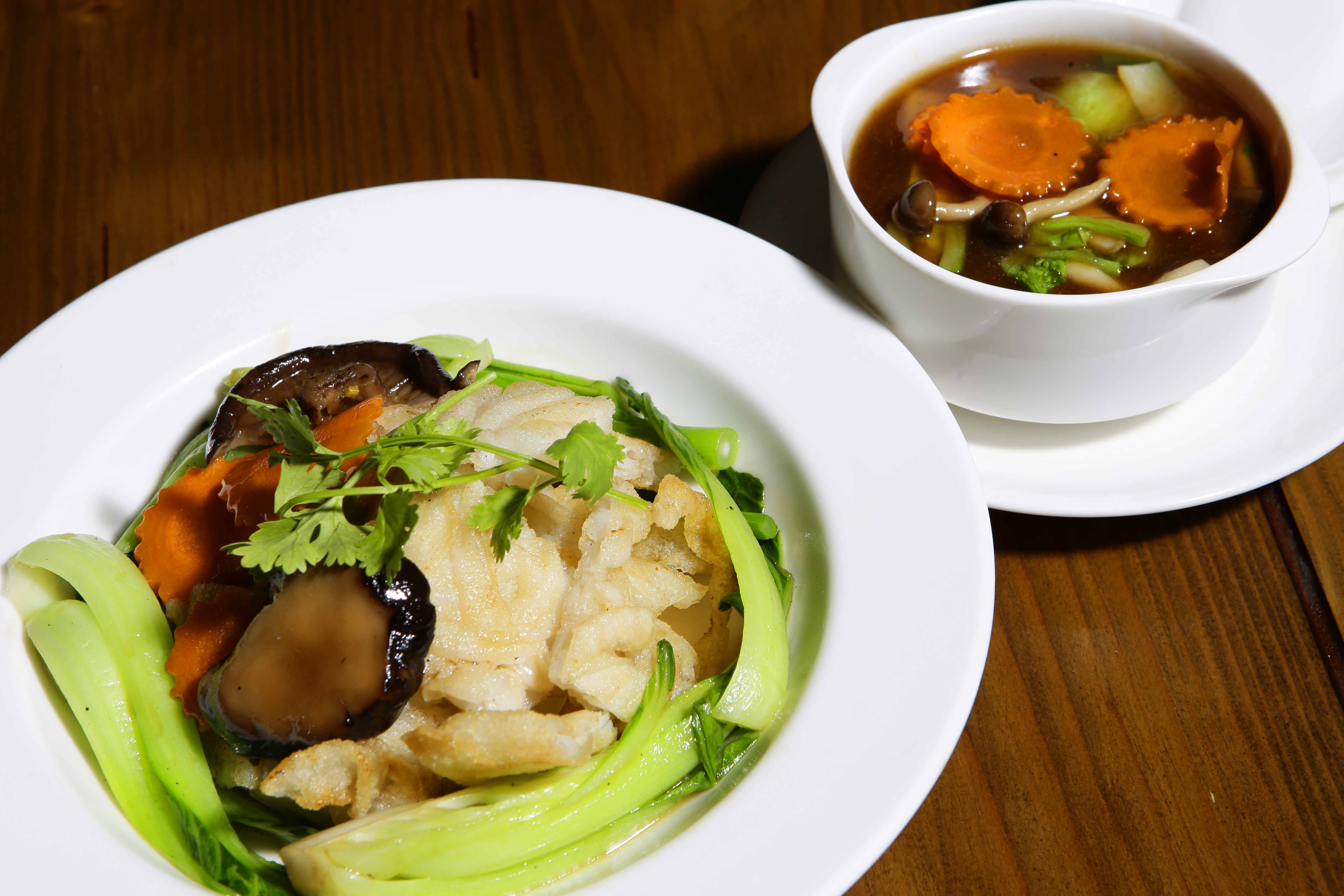 Hủ tiếu vuông sốt tương Noodle sauteed with black sauce
Nấm trộn bánh tráng Mushroom roll with pancake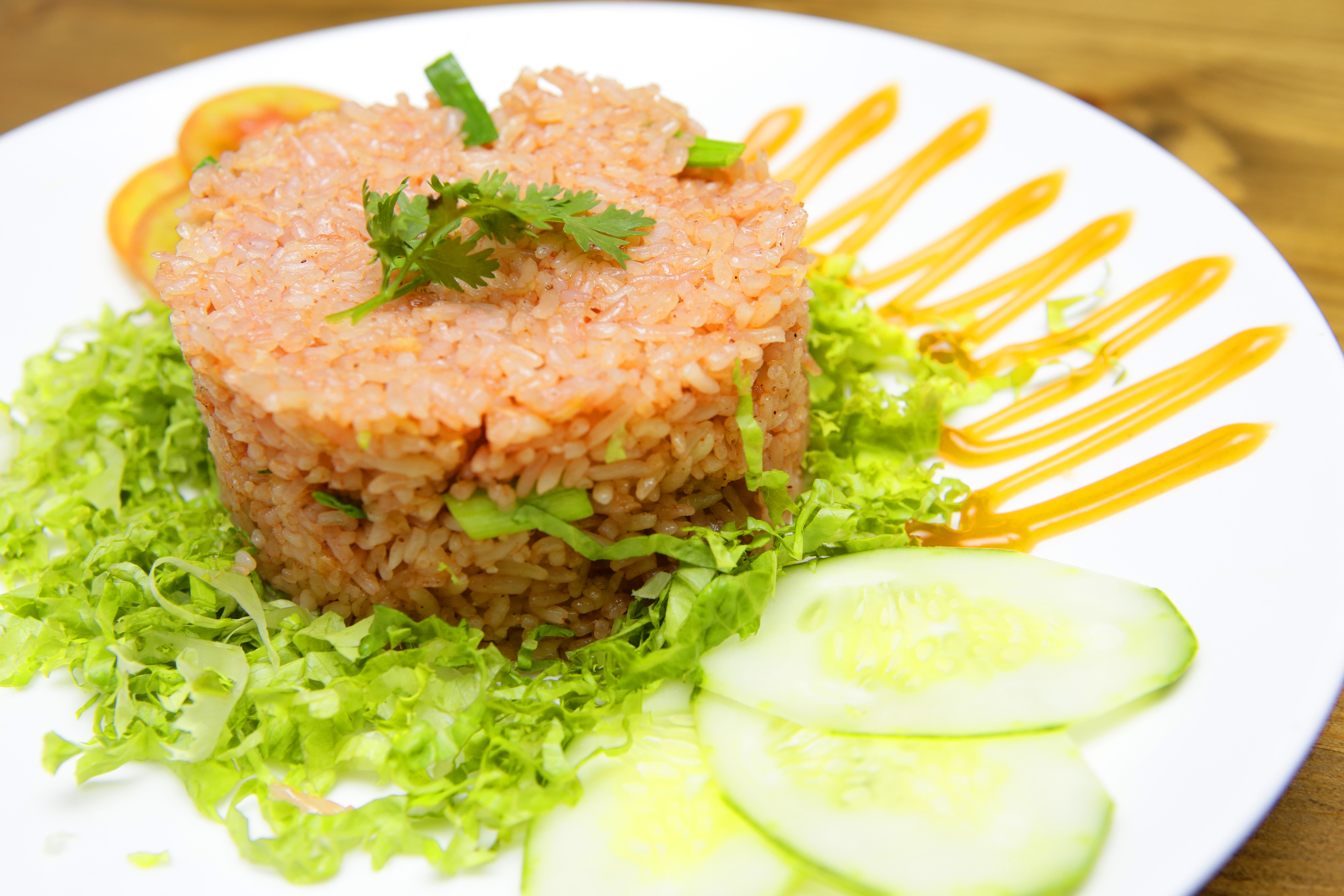 Cơm cháy xá xíu Xa xiu fried rice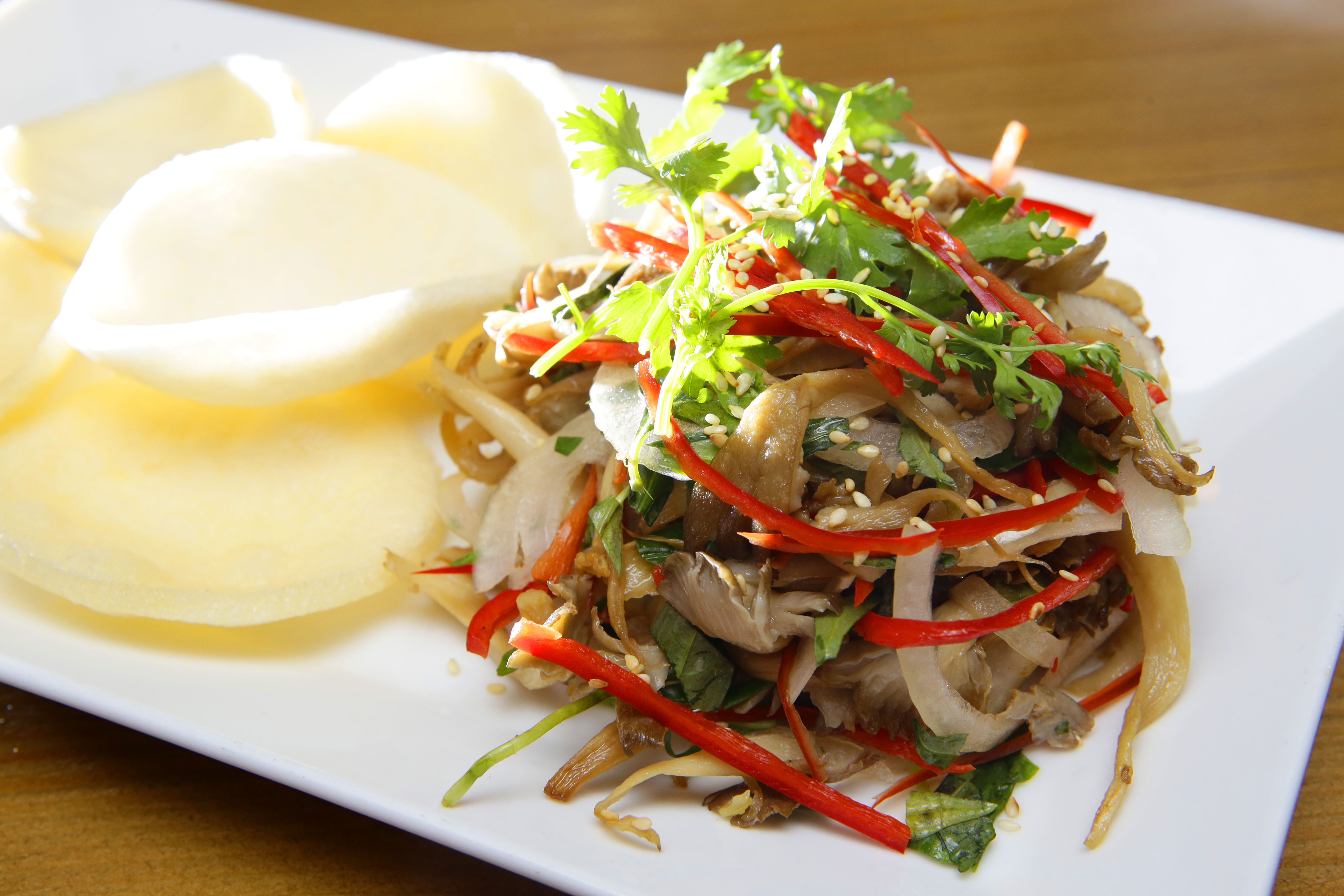 Gỏi Đóa Sen Vàng "Doa Sen Vang" Salad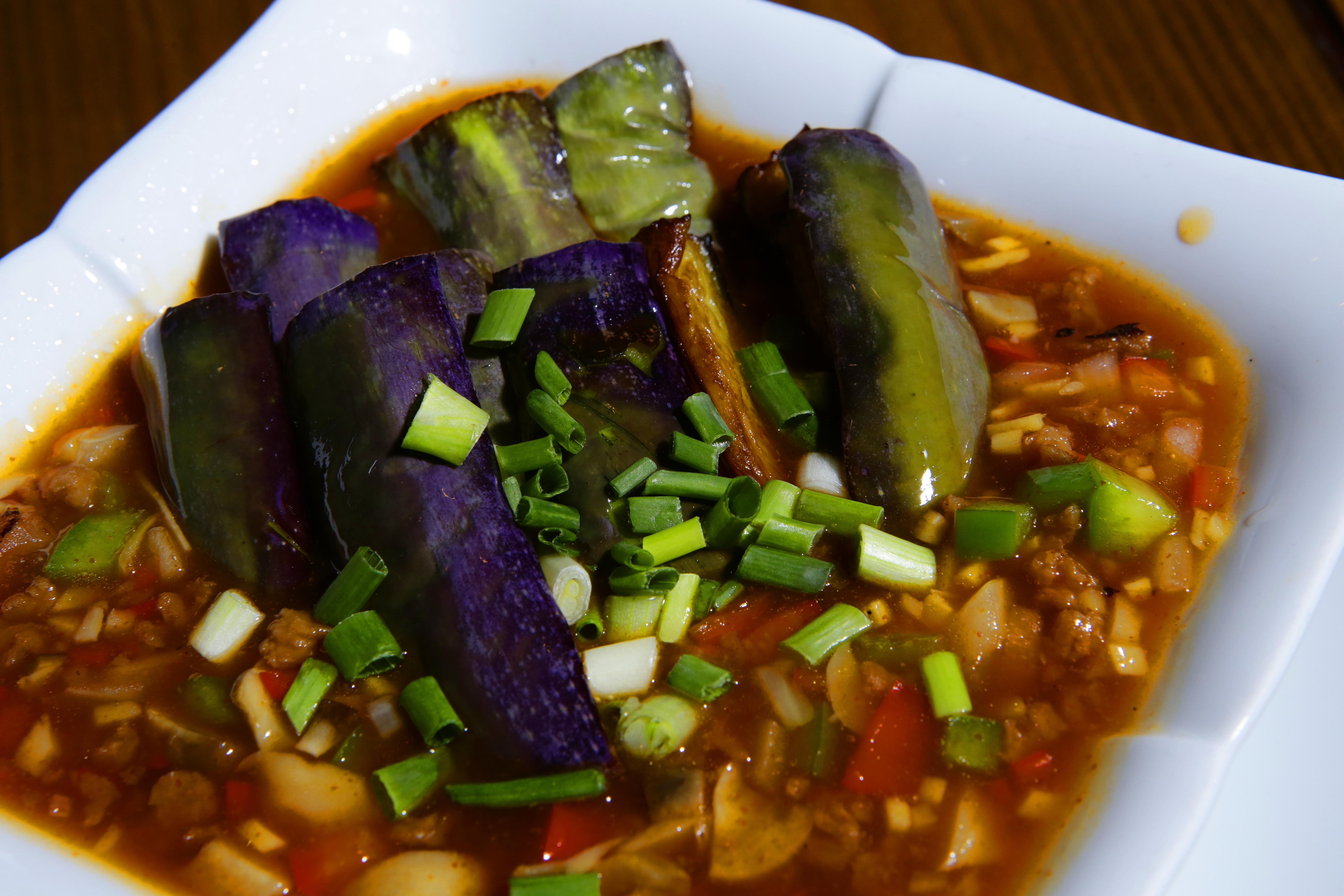 Cà Tím tay cầm Eggplant in pot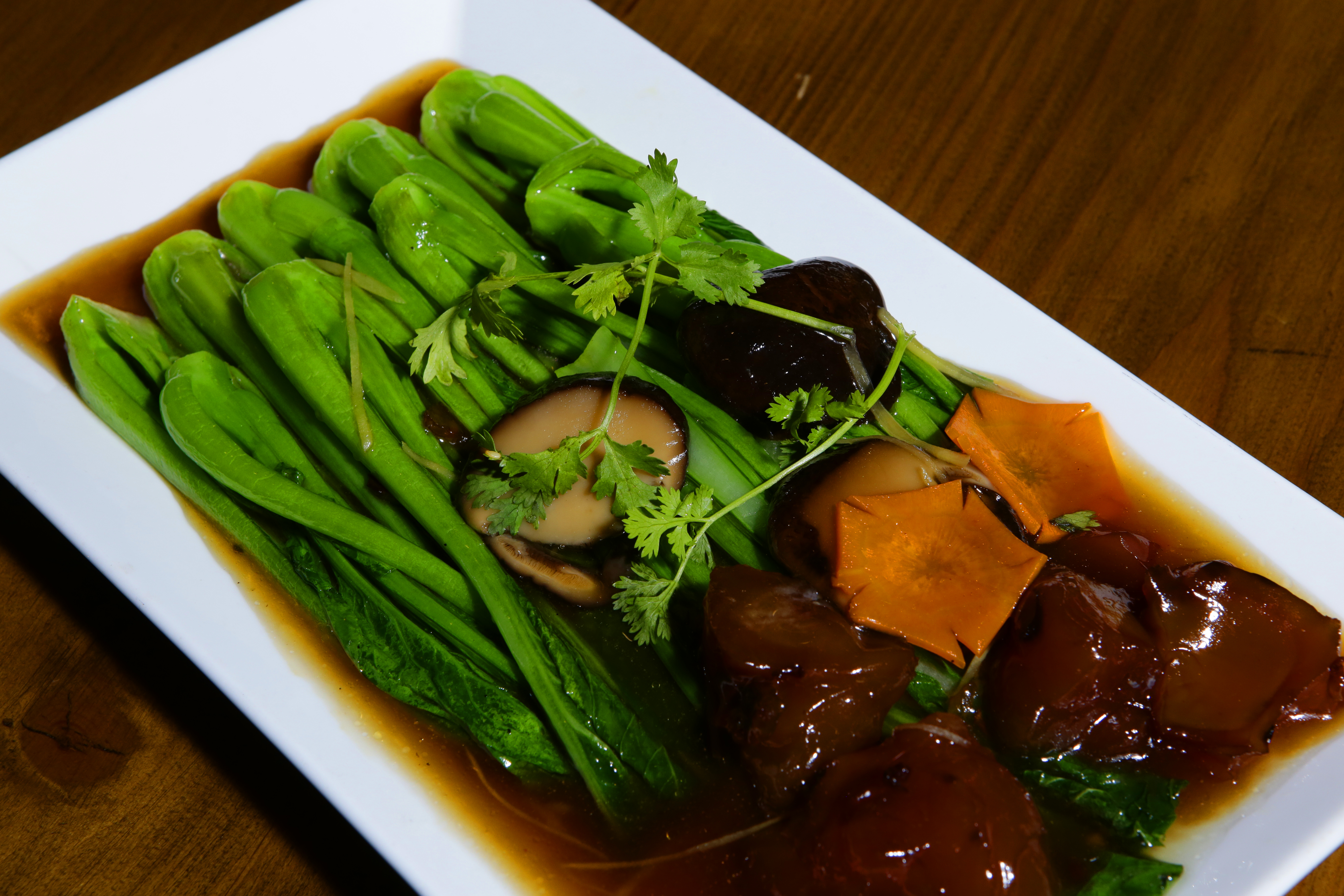 Cải ngồng xào nấmStir tired kai lan cabbage with mushroom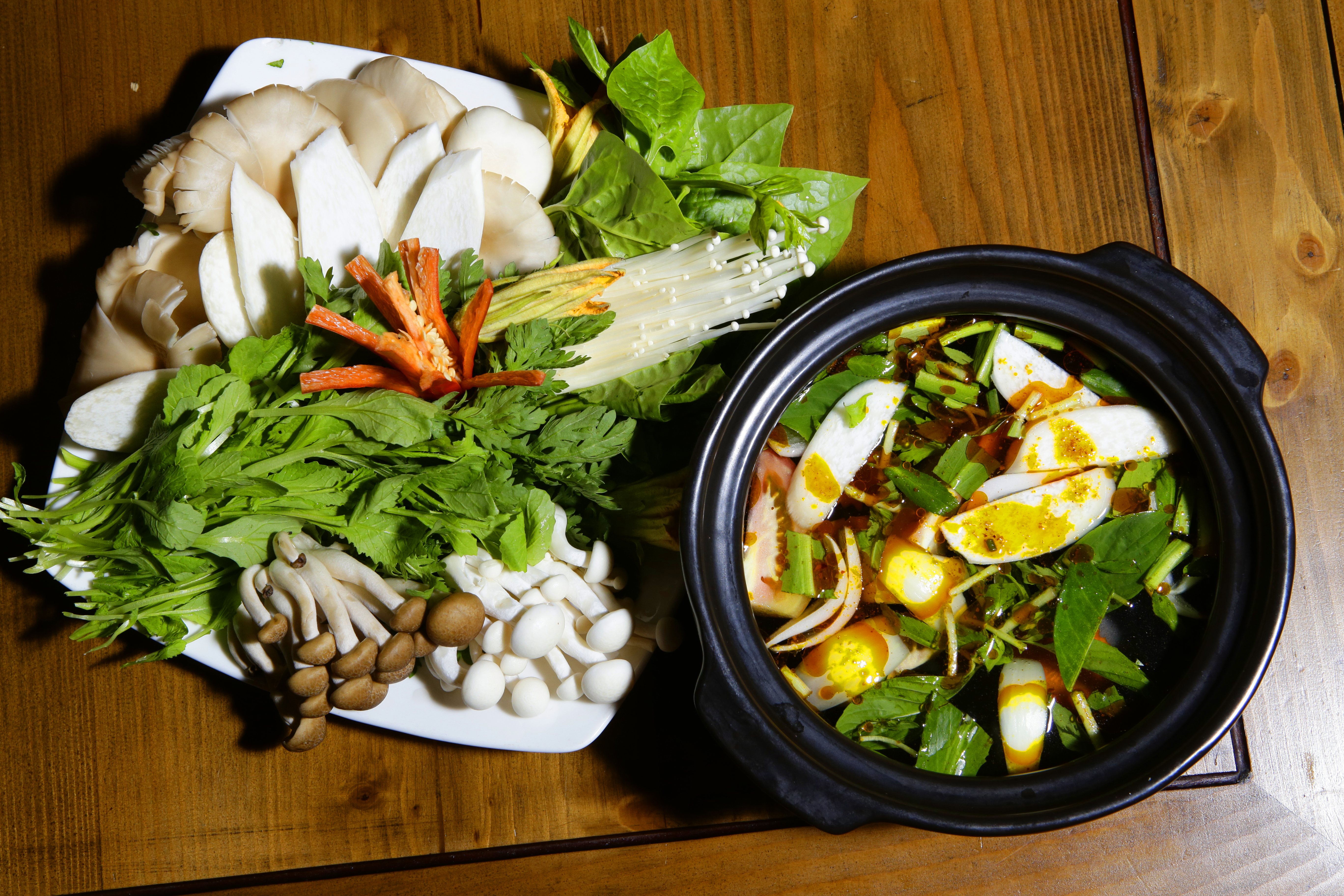 Lẩu nấm Mushroom Hotpot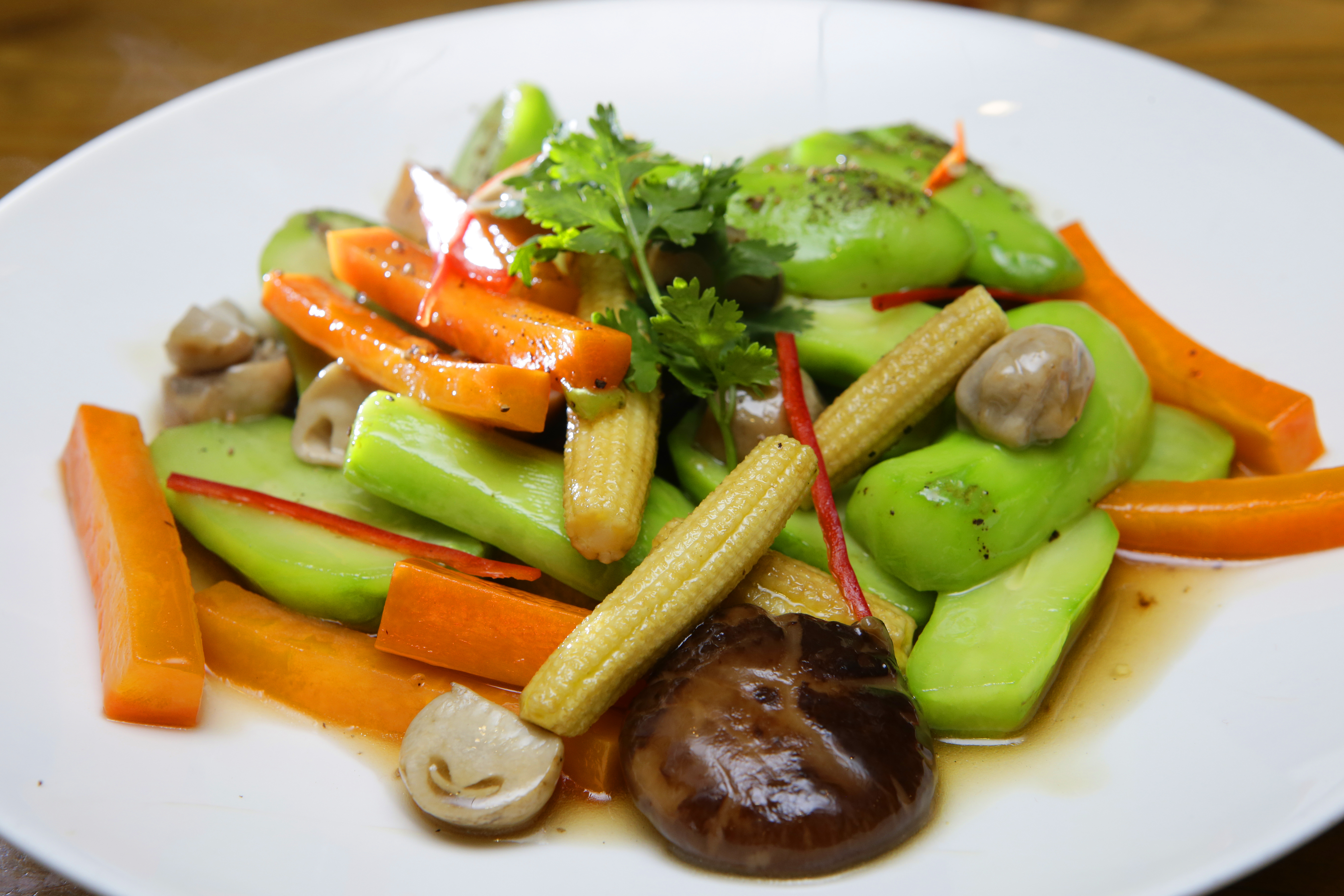 Su baby sốt dầu hào Baby Kohlrabi oyster sauce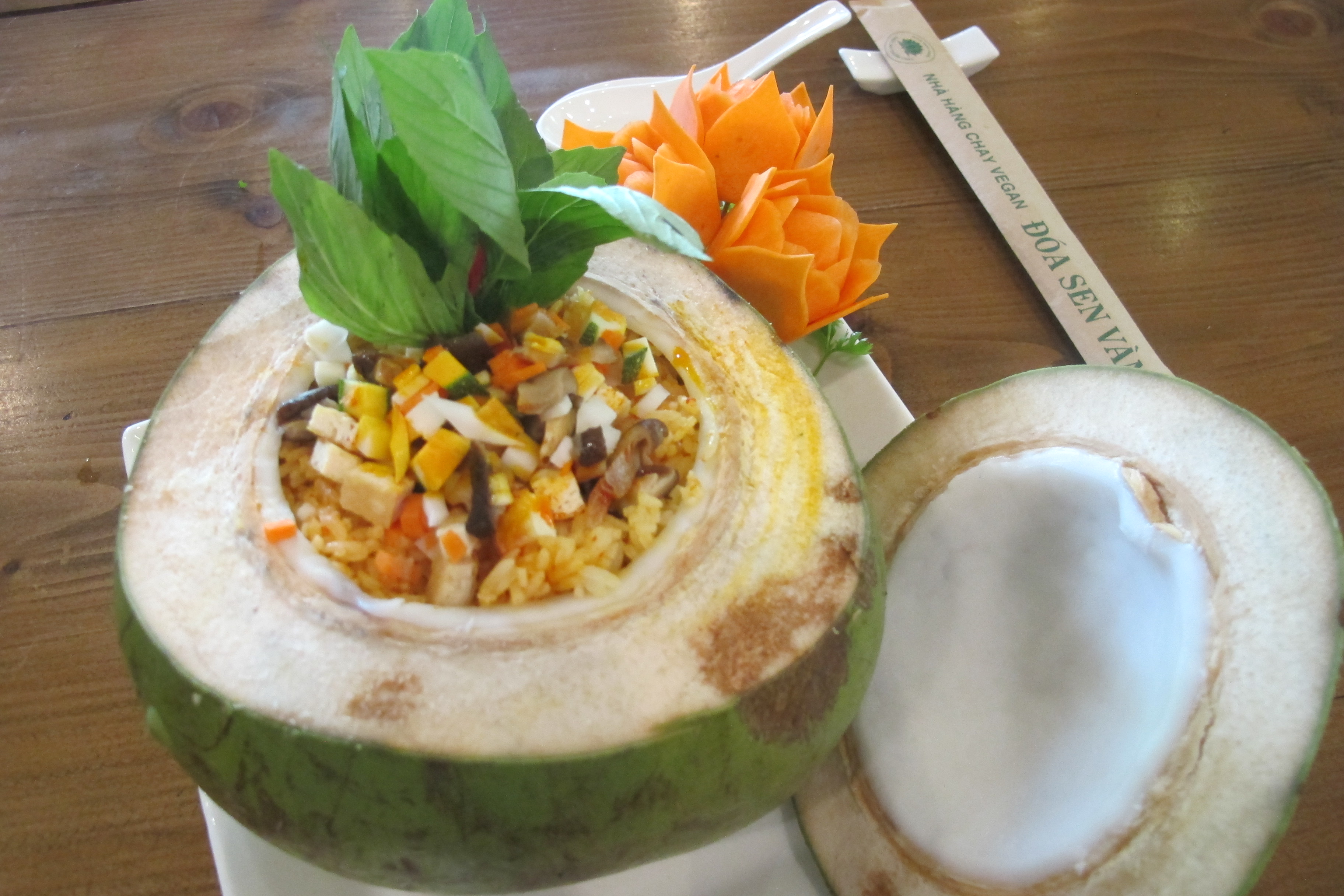 Cơm trái dừa Fried Rice Coconut
Icecream - Drinking

Đ

óa Sen Vàng Restaurant always come with many ice cream season 4 fresh, fresh water, beer, mineral water to serve customers.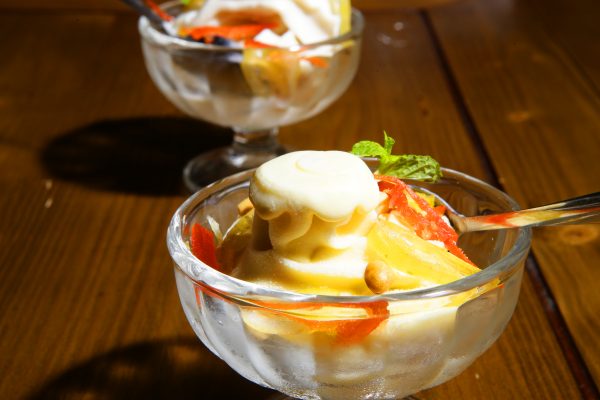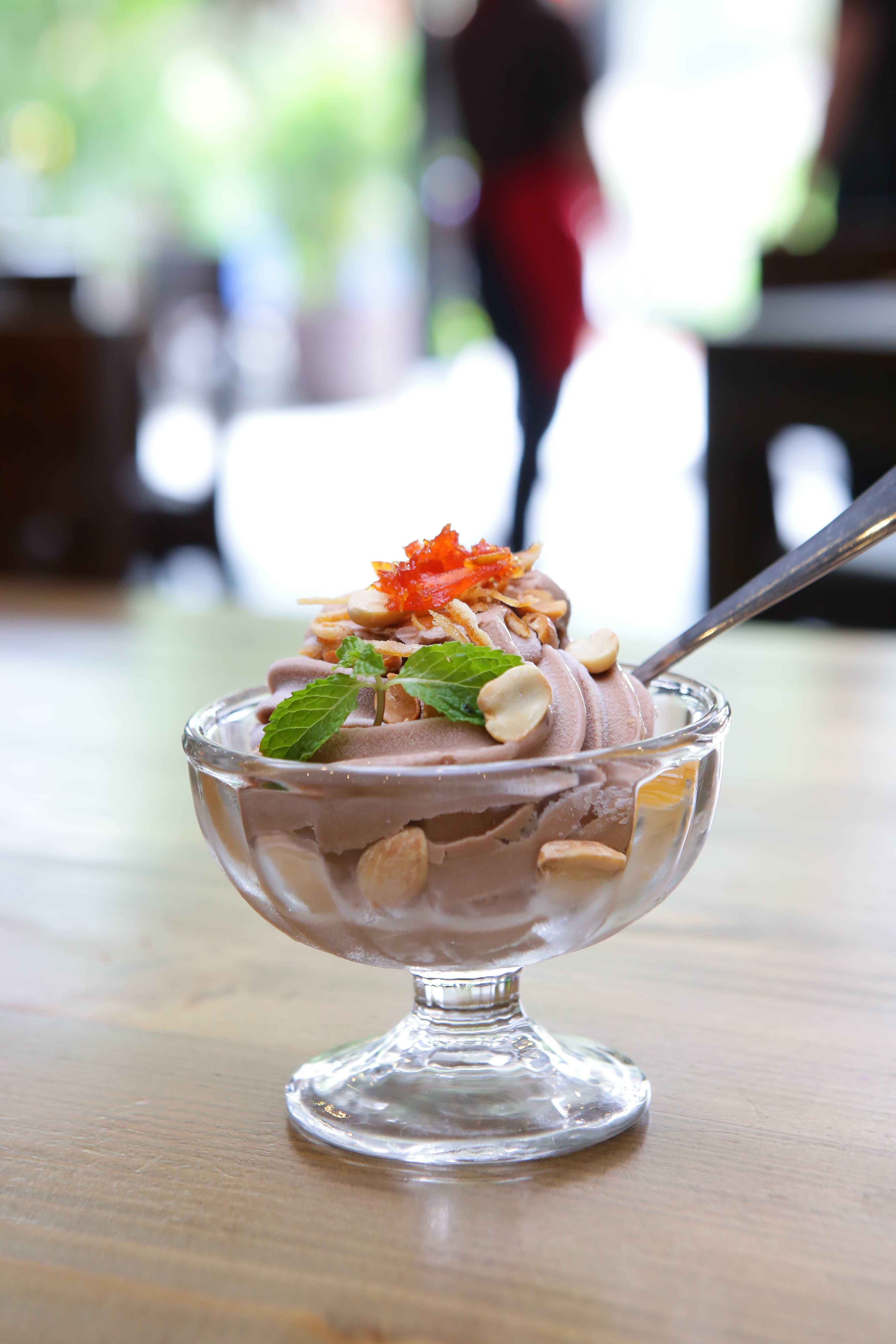 Kem ca cao Chocolate Ice Cream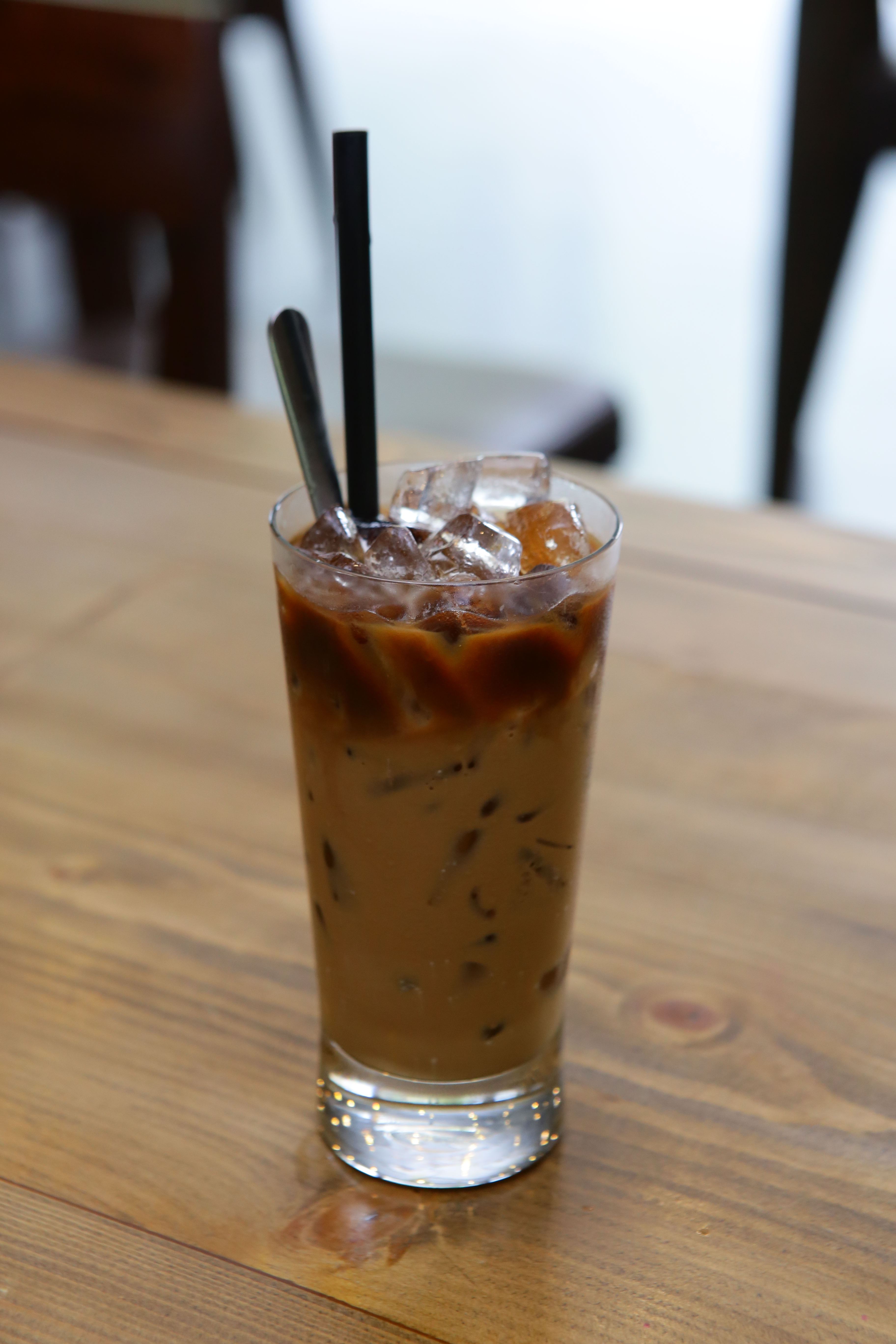 Cafe sữa Milk Coffee